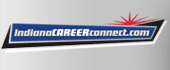 Job Information
Humana

Senior Quality Professional

in

Indianapolis

,

Indiana
Description
The Senior P&T/Quality Professional is an integral part of the Clinical Formulary Strategy team which builds and maintains the clinical integrity of Humana formularies across all lines of business. Humana is seeking a positive and proactive individual to contribute to this high performing team by driving a culture of continuous process improvement and overall quality.
Responsibilities
The Senior Quality professional is responsible for the management of the Clinical Formulary Strategy Team's overall quality program. Formulary decisions for Drugs and Therapies have a tremendous impact on patient care. We are looking for a highly organized, project-oriented professional to drive quality initiatives and continuous improvement. This is an exciting opportunity to collaborate with clinical professionals and formulary decision makers by driving process improvement within the Pharmacy & Therapeutics Committee.
Responsibilities include:
Support the P&T weekly, monthly, and quarterly cycles; duties will include but not be limited to creation/maintenance of regulatory required documentation, project management, and select administrative tasks (e.g. technical support)

Oversees all compliance related tasks including, but not limited to reporting of quality events, evaluation of business related impacts, and execution of remediation plans.

Acts as a liaison between functional areas to identify and implement compliance opportunities and improvements.

Proactively assesses suite of pharmacy communication products to ensure all are a best-in-class.

Utilizes process-based methodologies to develop new end to end processes, optimize existing ones, and identify ways to enhance efficiency.

Responsible for appropriate identification of root causes through effective use of data analysis tools and techniques.

Creates and communicates business reports, metrics and resource planning models.

Presents confidently to senior leadership on all matters related to compliance and quality.

Works effectively with multiple internal areas including Clinical Drug Policy Management, Clinical Pharmacy Review, Quality, and Compliance.
Key Competencies:
Acts Strategically : Has vision, anticipates future consequences and trends accurately; has broad knowledge and perspective; creates competitive and breakthrough strategies and plans.

Leads Change : Models agility, adaptability and an openness to new ways of thinking and operating. Guides and energizes others to embrace new opportunities arising from change. Inspires strong organizational performance through periods of transformation, ambiguity, and complexity.

Leads Positively : Leads by example to cultivate a climate of motivation, positive energy and meaning in work. Empowers and guides associates to take personal responsibility, encouraging them to productively learn, flourish, and strengthen team capacity. Assesses, selects, recognizes, and develops diverse talent to capitalize on competencies, ideas and passions.

Drives for Excellence: You are a continuous learner who encourages others to learn. By constantly upgrading your own work, you achieve results and outperform the competition

Builds Trust : You honor your word by doing what you say you are going to do

Collaborates: Engages others by gathering multiple views and being open to diverse perspectives, focusing on a shared purpose that puts Humana's overall success first. Develops and strengthens networks and relationships, both inside and outside the organization, that support company performance. Proactively and transparently contributes information and energy toward creating value with others.

Implementation/Execution: You are good at organizing and managing multiple priorities and/or projects by using appropriate methodologies and tools. Develops and optimizes end-to-end processes

Problem Solving: You are a problem solver with the ability to encourage others in collaborative problem solving. Acting as both a broker and consultant regarding resources, you engage others in problem solving without taking over.

Capacity Planning : Determines the requirements of a system, process, or work unit. Plans, analyzes and optimizes capacity to satisfy business requirements, predicts and mitigates constraints, plans enhancements to existing systems, processes or work unit capacity, and determines necessary resources required to provide adequate stability and performance in the most cost effective manner
Required Qualifications
Bachelor's Degree in Business or related field or comparable experience

Process improvement experience including Six Sigma, Lean, Kaizen or pursuing certification

Strong project management and organizational skills

Demonstrated delivery of business results

Ability to communicate effectively and deliver presentations to Humana executives

Able to give direction and make sound business decisions

Ability to assimilate, analyze, draw conclusions, and make recommendations from complex data

Flexible, dynamic personality who works well in a team environment and is also an individual contributor
Preferred Qualifications
MBA

Three years' experience in pharmacy benefits management and Medicare Part D

Prior leadership experience
Additional Information
This position can be worked remotely, but occasional travel into Louisville will be required for meetings once normal business operations resume.
Scheduled Weekly Hours
40
Humana