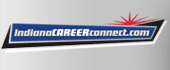 Job Information
American Red Cross

Senior Regional Program Specialist - Mobile

in

Indianapolis

,

Indiana
Please use Google Chrome or Mozilla Firefox when accessing Candidate Home.
By joining the American Red Cross you will touch millions of lives every year and experience the greatness of the human spirit at its best. Are you ready to be part of the world's largest humanitarian network?
Job Description:
The American Red Cross Service to the Armed Forces (SAF) mission is to provide care and comfort to the members of the United States Armed Forces and their families. It is the impetus for the establishment of the American Red Cross (ARC). SAF at the Red Cross is a mixture of both tradition and innovation. ARC continues to provide traditional support to military families; serve in military and veterans hospitals, and conduct emergency communication. But, we also continually adapt our traditional services and create new programs to meet the needs of today's military member, veterans and their families.
The American Red Cross is currently seeking a full-time Regional Program Specialist to support the Service to the Armed Forces program in Indianapolis. This position is part of our mobile staff, which requires meeting strict medical and security clearances prior to employment, and worldwide deployment, as needed, is a condition of employment. Mobile staff typically deploys for 6 months at a time, to any military base around the world, typically once every 1-2 years. This regional position will be responsible for SAF services throughout the state of Indiana, and will cover some areas of NW Ohio and SE Illinois.
Job Summary:
The SAF Senior Regional Program Specialist supports the delivery of American Red Cross programs and services to meet the needs of United States military members, veterans and their families in accordance with Red Cross policies and procedures. This is accomplished through working with volunteers and other Red Cross departments to support strong visibility for SAF programs throughout the region surrounding Indianapolis to include Evansville and Fort Wayne, Indiana.
Primary Responsibilities:
Relationship Management Support and Community Outreach: Supports building relationships with military leadership, key organizations and community leaders. Cultivates relationships and partnerships with external constituents in the local community, including government organizations, corporate partners, civic organizations and other community charitable and nonprofit agencies with the purpose of furthering the mission of the Red Cross. Outreach includes command meetings, education briefings, presentations or information sessions.

Volunteer Management Support: Supports a volunteer program to meet the workforce model and to enable delivery of SAF programs and services. Assists in the supervision of volunteer staff. Works closely with Regional Volunteer Services to develop and implement strategic regional SAF volunteer program. Helps ensure volunteer staff ratio reflects the diversity of the population being served.

Service Delivery: Ensures the delivery of SAF core services to all clients within their jurisdiction. Supports the other lines of ARC service to ensure the delivery of Preparedness, Health and Safety Services training, disaster preparedness and response, and Red Cross Blood Services. Services may include use of case management system, presenting briefings, collection of data, providing needed materials, and outreach within the community.

Reporting & Admin Support: Monitors and reports on the outcomes and results of programs and services to ensure organizational accountability and makes recommendations for continuous improvement to ensure metrics are consistently met.
Minimum Qualifications:
Education: Bachelor's degree in business or public administration, human resources management, community organization, social or health sciences, or related field; or relevant equivalent experience is preferred. Associate's degree with 5 years of experience or other combination of education and experience which provides an equivalent background is acceptable.
Experience: A minimum of five years related experience is required, with at least one year of management experience preferred. Viable candidates must have a valid driver's license.
Skills and Abilities: Requires strong computer skills. Public speaking skills and the ability to communicate effectively verbally and in writing are required. Must have strong interpersonal skills and the ability to work well in an individual or team environment. The ability to balance multiple priorities is essential. Experience with American Red Cross programs and services is desired. Familiarity with military culture, regulations and protocol is strongly desired.
Mobile position requirements:
World-wide mobility is a condition of employment. It is an essential function of this position. Employees must accept assignments anywhere in the world, including deployments (conflict areas) where we provide services to members of the U.S. military and their families.
Mobile staff members must be US citizens and able to obtain/maintain a secret security clearance and no-fee U.S. passport.
Must meet and maintain strict medical and physical requirements, including immunizations required by the U.S. military and Department of Defense.
Responsible for proper wear and maintenance of daily Red Cross Duty Uniform, and live and work in harsh and stressful environment in conflict areas.
Periodically accompanies the military on deployments.
Some station offices are in remote locations without public transportation.
An interim Secret Security Clearance must be obtained if SSC is not currently held.
When deployed, you may be required to work 12-hour shifts, 7 days a week. Privacy is often limited and you may have to share accommodations with co-workers, military members, etc.
Apply now! Joining our team will provide you with the opportunity to make a difference every day.
The American Red Cross is an Equal Opportunity/Affirmative Action employer. All qualified applicants will receive consideration for employment without regard to sex, gender identity, sexual orientation, race, color, religion, national origin, disability, protected veteran status, age, or any other characteristic protected by law.
Interested in Volunteering?
Life's emergencies don't stop, and neither do American Red Cross volunteers, who represent more than 90 percent of our workforce to help prevent and alleviate human suffering. You can make a difference by volunteering in a position that appeals to you and allows you to use your unique skills and talents. The Red Cross relies on generous volunteers who give their time and talent to help fulfill our lifesaving mission.
Visit redcross.org/volunteertoday to learn more, including our most-needed volunteer positions.
To view the EEOC Summary of Rights, click here: Summary of Rights