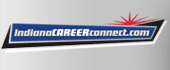 Job Information
Sallie Mae

Senior Software Engineer

in

Indianapolis

,

Indiana
Senior Software Engineer
Indianapolis, IN
Who we are:
Sallie Mae is proud to help Americans aspiring to create the life they imagine—whether that means helping them make college happen, or other endeavors they pursue to invest in their future. Our colleagues across departments and across the country are united in our passion and our customer-first approach. Whether you want to join a growing company, be part of an agile workforce, or gain new skills—you're in the right place.
What You'll Contribute
Sallie Mae Bank's Digital loan Servicing Layer (DSL) Team is in need of an experienced software engineer experienced with an Amazon Web Services environment and infrastructure as well as AWS native tools and apps. The candidate should possess strong cloud computing skills as well as experience with languages such as C#, Python, and .NET. The candidate should have experience with AWS-based database applications such as Postgres and DynamoDB. The candidate should possess the necessary soft skills to be an effective member of an Agile development team consisting of developers, a product owner and scrum master. Experience with Microsoft ADO and GitHub is strongly desired. Candidate will share in 24x7 production support duties with the rest of the scrum team on a rotational basis.
What You'll Do
Description
% of Time Spent
New Development - Works in iterative sprints to design, develop and test solutions. Where possible, builds automation and tests to streamline the "code to cash" pipeline.
60%
Maintenance - Participates in problem investigation of a system, business, or technical nature. Participates in bridge calls and other related troubleshooting exercises. Works on production requests, incidents and problem tickets. Support technology upgrades.
15%
Participates in agile ceremonies within the Scaled Agile Framework (SAFe). Collaborates with agile teams to identify approach, dependencies, tasks, and seek opportunities for automation; mentor other team members.
15%
Continually improves your craft as a software engineer by learning and leveraging the latest design patterns, principles and technology. Attends training, participate in Communities of Practice (CoPs), and read related materials to stay ahead of the technology curve.
10%
Required Qualifications:
What You Need to Succeed
Being focused on our customer helps us to deliver a lasting impression and instill trust. Through collaboration and teamwork, we are able to communicate effectively across departments leading to better decision quality. We hold ourselves to the highest standards ensuring accountability in all we do to deliver on our mission and shared values.
What You Have
Minimum:
• College Degree or equivalent work experience.
• 5+ overall years as a software engineer.
• 2+ years of specific experience as a full-time cloud computing software engineer, with AWS as a plus.
• Understanding of Software Development Life Cycle and experience working in Agile methodologies, with experience in planning, developing and delivering in the SAFe framework as a plus.
• Knack for writing clean, readable, and easily maintainable code.
• Ability to communicate effectively and work well with peers and management.
• Understanding of object-oriented programming
• Understanding of fundamental design principles for building a scalable and highly available application.
• Strong understanding and experience writing unit tests.
• Familiarity with various design and architectural patterns.
• Working on large enterprise distributed systems.
• Accountability - Hold self and others accountable to meet commitments.
• Collaboration - Build partnerships and work collaboratively with others to meet shared objectives.
• Communication - Develop and deliver multi-mode communications that convey a clear understanding of the unique needs of different audiences.
• Customer focus - Build strong customer relationships and delivers customer-centric solutions.
• Decision quality - Make good and timely decisions that keep the organization moving forward.
• Instill trust - Gain the confidence and trust of others through honesty, integrity, and authenticity.
Preferred:
• Programming experience multiple scripting and programming languages and supporting technologies such as Reagent/React, Clojure/Clojurescript, AWS Lamda, Java, Python, R, Ruby, Go, bash, Swift, Beanstalk
• Hands on experience with functional programming languages.
• Software architecture experience.
• Test driven development (TDD).
• Experience with Event Driven and event sourced architectures leveraging microservices.
• Experience designing/developing robust API's for mission critical, high volume systems. (RESTful, GraphQL).
• Experience working in financial services industry, regulated compliance environment.
• Proven ability to learn new technologies quickly.
What You'll Get at Sallie Mae:
Comprehensive Compensation and Healthcare Benefits (Medical, Dental, Vision plans)

Financial Well-being : 401(k) company match, employee stock purchase plan, and basic life insurance and short-term disability are provided to employees at no cost

Work/Life Balance : Paid time off, time off to volunteer, and tuition reimbursement. In addition, after 6 months of employment, primary caregivers receive 12 weeks of 100% fully paid time off and secondary caregivers are eligible for 4 weeks of 100% fully paid time off, for birth or adoption

Wellness : Fitness centers/gym subsidies, free Fitbits with step challenges, and wellness education
Sallie Mae is proud to be an equal opportunity (EEO) employer. All qualified applicants will receive consideration for employment without regard to race, color, religion, sex, gender, sexual orientation, national origin, age, genetic information, gender identity, disability, Veteran status or any other characteristic protected by federal, state or local law. If you'd like more information about your EEO rights as an applicant, please click here. EEO is the Law Supplement. Click here to view the U.S. Pay Transparency Policy.
Sallie Mae