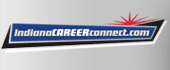 Job Information
Cardinal Health

Senior Specialist, Quality Assurance

in

Indianapolis

,

Indiana
What Quality Assurance contributes to Cardinal Health
Quality Assurance is responsible for developing and implementing a compliant and cost effective quality system that assures products and services are reliable, safe and effective.
Demonstrates knowledge of quality systems and approaches
Demonstrates an understanding of the relevant regulations, standards and operating procedures
Demonstrates ability to perform investigations / root cause analysis and develop corrective actions
Demonstrates an understanding of the requirements and has the ability to perform gap assessments to those requirements
Demonstrates an understanding of quality concepts such as: cost of quality, analytical metrics and / or statistics, trending, quality planning, validation, CAPA and problem solving
Works cross-functionally and has the ability to interpret the requirements as well as educate and influence others on those requirements
Accountabilities
Quality Assurance responsibilities include, but are not limited to, cGMP documentation review related to product release, facilities and equipment, material controls, laboratory controls, packaging and labeling, and production and process controls
Establish and report metrics related products and processes
Establish and maintain quality assurance procedures
Champion Quality, cGMP compliance, and EHS/Radiation Safety practices
Actively partner with site management and personnel in troubleshooting quality deficiencies and implement corrective measures to eliminate quality problems
Assures quality events are complete and accurate and resolved in a timely manner that meets the expectations of applicable quality agreements
Ability to network across business and functional units to achieve positive outcomes
Able to challenge, appropriately, the design, conduct, and reporting of GMP activities including metrics and annual reporting. In that context, has the knowledge of the production process of the product
Understands technical/release product issues and evaluates their potential impact on product quality and compliance
Provides ideas for continuous improvement of the cGMP Quality Management System
Escalates complex issues to management in a timely manner
Prioritizes and ensures work is delivered in an efficient way
Performs other job duties as assigned
Qualifications
Bachelors of Science (Chemistry or Biology preferred) or equivalent work experience
2+ years experience in a regulated environment, pharmaceutical experience preferred
Possess an understanding of cGMP / compliance requirements for CFR 210/211
Ability to work independently with minimum guidance
What is expected of you and others at this level
Applies working knowledge in the application of concepts, principles, and technical capabilities to perform varied tasks
Works on projects of moderate scope and complexity
Identifies possible solutions to a variety of technical problems and takes actions to resolve
Applies judgment within defined parameters
Receives general guidance may receive more detailed instruction on new projects
Work reviewed for sound reasoning and accuracy
Cardinal Health is an Equal Opportunity/Affirmative Action employer. All qualified applicants will receive consideration for employment without regard to race, religion, color, national origin, ancestry, age, physical or mental disability, sex, sexual orientation, gender identity/expression, pregnancy, veteran status, marital status, creed, status with regard to public assistance, genetic status or any other status protected by federal, state or local law.
To read and review this privacy notice click here (https://www.cardinalhealth.com/content/dam/corp/email/documents/corp/cardinal-health-online-application-privacy-policy.pdf)
Cardinal Health is an Equal Opportunity/Affirmative Action employer. All qualified applicants will receive consideration for employment without regard to race, color, religion, sex, sexual orientation, gender identity, national origin, disability, or protected veteran status.
Cardinal Health