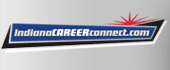 Job Information
Parsons Corporation

Senior Wetland Scientist - Planner

in

Indianapolis

,

Indiana
Minimum Clearance Required to Start:
Not Applicable/None
Job Description:
Parsons is now hiring a Senior Wetland Scientist for our rapidly expanding portfolio of environmental projects. In this role you will be heavily involved with various wetland delineation studies and the permitting process supporting various projects in the State of Indiana.
Parsons' extensive experience in this field combined with your knowledge and expertise will propel your career forward. We need our Senior Wetland Scientists at this level to apply diverse and intensive proficiency in the use of technical theories, practices, and company policies. In this role you will develop Waters of the U.S/State Reports, wetland and/or stream mitigation design/oversight, and permit applications for transportation projects in Indiana, in accordance with National Environmental Policy Act (NEPA ) and federal, state, and local environmental regulations and requirements.
Responsibilities:
This position is responsible for conducting waters investigations, including wetland delineations, and preparing Waters of the U.S./State Reports; researching and writing all, or sections of environmental documents; researching and screening alternative project approaches with respect to environmental impacts; and coordinating with clients, agencies and other stakeholders with respect to potential environmental impacts of proposed projects.

Prepares and obtains permits from state, local, and federal regulatory agencies.

Provides advice and counsel regarding regulatory compliance issues.

Prepares, coordinates, and facilitates public involvement and consensus-building meetings and workshops that are of high interest to the general public.

Performs other responsibilities associated with this position, which may include, but are not limited to, conducting other ecological evaluations and preparing the associated reports.
Qualifications:
Bachelor's degree in Biology, Botany, Ecology, Urban/Environmental Planning, or related field is required

7-10 years of related work experience is required

Expert knowledge/experience in conducting waters investigations (including wetland delineations), including plant identification

Understanding of NEPA and all relevant federal, state and local environmental regulations and requirements

Professional Wetland Scientist (PWS) Preferred

Proficiency in utilizing PC and various software packages typically used in environmental planning assignments is required
Parsons is an equal opportunity, drug-free employer committed to diversity in the workplace. Minority/Female/Disabled/Protected Veteran/LGBTQ+. All qualified applicants will receive consideration for employment without regard to an individual's race, color, religion, national origin, ethnicity, union affiliation, age, sex, sexual orientation, gender identity and expression, pregnancy, employable physical or mental disability, veteran status, genetic information, immigration status, or any other basis protected by all applicable laws.
Parsons Corporation