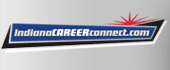 Job Information
Oracle

Software Developer 3

in

Indianapolis

,

Indiana
Design, develop, troubleshoot and debug software programs for databases, applications, tools, networks etc.
As a member of the software engineering division, you will assist in defining and developing software for tasks associated with the developing, debugging or designing of software applications or operating systems. Provide technical leadership to other software developers. Specify, design and implement modest changes to existing software architecture to meet changing needs.
Duties and tasks are varied and complex needing independent judgment. Fully competent in own area of expertise. May have project lead role and or supervise lower level personnel. BS or MS degree or equivalent experience relevant to functional area. 4 years of software engineering or related experience.
Oracle is an Affirmative Action-Equal Employment Opportunity Employer. All qualified applicants will receive consideration for employment without regard to race, color, religion, sex, national origin, sexual orientation, gender identity, disability, protected veterans status, age, or any other characteristic protected by law.
The Oracle Cloud Infrastructure (OCI) team can provide you the opportunity to build and operate a suite of massive scale, integrated cloud services in a broadly distributed, multi-tenant cloud environment. OCI is committed to providing the best in cloud products that meet the needs of our customers who are tackling some of the world s biggest challenges.
We offer unique opportunities for smart, hands-on engineers with the expertise and passion to solve difficult problems in distributed highly available services and virtualized infrastructure. At every level, our engineers have a significant technical and business impact designing and building innovative new systems to power our customer s business critical applications.
Oracle s Cloud Infrastructure team is building a next generation Infrastructure-as-a-Service that supports the most demanding mission-critical customer requirements, and operates at cloud scale to provide a secure, distributed multi-tenant cloud environment.
The OCI Accounts team drives the brain of our business. We build services that provide customers flexibility to manage their accounts. The team is building tools through which we will have simplified the way our customers conduct business with us.
We are building a fully auditable and seamless billing, cost, and usage management experience where every millisecond of usage is easily traceable from a customer s invoice back to the originating resource. The team is also working on optimizing the Sign-up and order fulfillment process to take a few seconds, instead of a few hours or days. Besides the team is also building Resource and cost governance features, such as an enhanced cost explorer, that will exceed our competition in these enterprise targeting areas.
Our team is growing rapidly, giving you an outsized impact both on the team and on our business as we continue to grow. Our team is critical to ensuring that we manage our cash flow, understand our customers and plan for the future of the entire business.
We are looking for outstanding engineers to take on the challenge of engineering automated & secure infrastructure solutions that enable our scale, performance, and availability. Our team's tools and systems need to scale with the aggregation of our entire business, so we are always looking 12-24 months out.
We need engineers that have diverse expertise in building large scale distributed systems, to provide the stability, performance and reliability our customers need. You will build tools to address hard operational problems while enabling our business to become more efficient. This role and team have a high level of executive visibility and interface closely with critical OCI customers, providing you exceptional career opportunities for growth.
Preferred Qualifications:
Experience developing service-oriented architectures and web services security solutions

Development experience in Java, C#, or similar languages and Python, Ruby or other scripting languages

Experience with large scale data systems, such as data lakes, data oceans, and data warehouses

Experience working with other internal teams as your customer and accommodating requirements from those teams, both business and technical

Excellent written and verbal communication skills with the ability to present complex information in a clear, concise manner to all audiences.

Comfortably in a collaborative, agile development environment
Job: *Product Development
Organization: *Oracle
Title: Software Developer 3
Location: United States
Requisition ID: 200010VM
Oracle