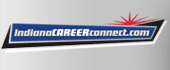 Job Information
Oracle

Software Developer Engineer-Cloud Engineering Infrastructure Development-JoinOCI

in

Indianapolis

,

Indiana
Design, develop, troubleshoot and debug software programs for databases, applications, tools, networks etc.
As a member of the software engineering division, you will assist in defining and developing software for tasks associated with the developing, debugging or designing of software applications or operating systems. Provide technical leadership to other software developers. Specify, design and implement modest changes to existing software architecture to meet changing needs.
Duties and tasks are varied and complex needing independent judgment. Fully competent in own area of expertise. May have project lead role and or supervise lower level personnel. BS or MS degree or equivalent experience relevant to functional area. 4 years of software engineering or related experience.
Oracle is an Affirmative Action-Equal Employment Opportunity Employer. All qualified applicants will receive consideration for employment without regard to race, color, religion, sex, national origin, sexual orientation, gender identity, disability, protected veterans status, age, or any other characteristic protected by law.
Oracle's Cloud Infrastructure team is building new Infrastructure-as-a-Service technologies that operate at high scale in a broadly distributed multi-tenant cloud environment. Our customers run their businesses on our cloud, and our mission is to provide them with best-in-class compute, storage, networking, database, security, and an ever-expanding set of foundational cloud services. These are exciting times in our space – we are growing fast, still at an early stage, and working on ambitious new initiatives. At Oracle, you can have a significant impact on strategic and technical direction.
We seek an experienced front end software engineer who can rapidly design, prototype, and build intuitive user interfaces and cloud-scale user experiences for our customer-facing services. As a member of the Cloud Services Integration team, you will deliver mission critical cloud services used daily by both customers and internal teams.
About You:
**You always start from the user's perspective. You care about creating usable, useful software that solves real problems and makes human beings more efficient, productive, and happy.
**You have solid communication skills. You can clearly explain complex technical concepts.
**You work well with non-engineers. You can lead a conversation in a room with designers, engineers, and product managers.
**You are comfortable with ambiguity. You have a strong sense of ownership and are able to drive development of new projects and features to completion.
**You are comfortable working not only on the frontend but also up and down the stack.
Job Responsibilities:
**Build customer-facing console plugins to allow customers to manage and operate OCI services.
**Help design great interfaces that raise the bar for usability and user experience among cloud providers.
**Use existing frameworks to develop automated testing that ensures high performance and no regressions.
**Drive performant, forward-thinking solutions to completion on time.
**Maintain both development and production systems as part of a customer-focused engineering culture.
**Provide technical guidance and constructive feedback to leadership, team members, and other stakeholders.
**Contribute to product roadmaps by identifying areas of need and engaging with stakeholders to scope work.
**Raise the bar for engineering quality and best practices.
Minimum Qualifications
**5 years of experience in software development
**BS in a Computer Science-related field, or equivalent experience
**Proficiency in JavaScript, TypeScript, or any other language that compiles to JavaScript
**Ability to work in a collaborative, cross-functional team environment
**Strong grasp of single-page application (SPA) development fundamentals
Preferred Qualifications
**Experience building rich, browser-based applications
**Experience in at least one of the following frameworks: React, Angular, Vue, Ember, or Preact
**Experience designing, developing, and maintaining web services operating at great scale
**Strong grasp of Unix-like operating systems
**Additional skill in one or more of: Elasticsearch, Redis, JavaScript, Kubernetes, Terraform, network architecture, application security.
**Familiarity with several of the following technologies: Infrastructure-as-a-Service (AWS/Azure/Google Cloud), CI/CD systems (TeamCity/Jenkins), Docker, Linux (Oracle Linux/RedHat), RESTful APIs, log analysis tools, debugging tools.
**Experience in a start-up environment.
**Strong team player with outstanding communication, organization, and interpersonal skills.
**Comfort with complex, rapidly evolving software development environments.
**Ability to learn new technologies quickly.
**Ability to drive, follow, and evangelize cross-team processes.
**Experience using distributed source code management systems such as Git.
**Experience using ticket tracking systems such as JIRA.
**Experience working with geographically distributed teams.
**Commitment to capturing and maintaining institutional knowledge.
**Significant work experience in startups or fast-paced enterprise technology development environments.
Work Location: US (Remote, Seattle, SF, Texas)
Job: *Product Development
Organization: *Oracle
Title: Software Developer Engineer-Cloud Engineering Infrastructure Development-JoinOCI
Location: United States
Requisition ID: 20001049
Oracle