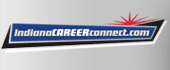 Job Information
PNC

Software Developer -Tempus

in

Indianapolis

,

Indiana
Job Profile
Position Overview Founded in 1987, Tempus Technologies is the expert leader of secure payments at the point of interaction. We're committed to developing exceptional point-of-sale payment integration technology and software solutions to meet the growing needs of our customers' business requirements. As a leader in the industry, we recognize our employees as one of our greatest assets. Tempus is growing and our team is growing with us, allowing for unlimited possibilities for career advancement and the potential for employees to develop their own individual career paths.
As a Software Developer within PNC's Tempus Technologies organization, you will be based in any of the locations within the PNC footprint.
The following experience is preferred:
Builds features, investigate and fix bugs, and writes tests

Delivers stable and maintainable software

Bulk of development can be done with minimal guidance

Able to pick up a properly documented card and begin development without requiring much if any

additional calibrating

Self-sufficient in learning necessary information to do the job

Able to communicate effectively and efficiently

Has become a SME on at least one functional area of the product

Breaks down large requests into sub-tasks

Able to see the bigger picture of the product(s):
o Where is my product headed?
o How do the products interact?
o Impact of the changes I'm making
Actively collaborates with the team

Takes initiative

Resourceful/innovative solutions using standard coding practices

Mentors newer developers

Able to give accurate estimates most of the time

Has been able to work with loosely defined requests
Technical experience preferred:
-Java
-Android/iOS Platforms
Job Description
Develops, tests and implements software solutions.

Designs software solutions to address business needs.

Writes code, tests and deploys software.

Prepares technical and procedural documentation required for software.

Maintains and debugs software.
PNC Employees take pride in our reputation and to continue building upon that we expect our employees to be:
Customer Focused - Knowledgeable of the values and practices that align customer needs and satisfaction as primary considerations in all business decisions and able to leverage that information in creating customized customer solutions.

Managing Risk - Assessing and effectively managing all of the risks associated with their business objectives and activities to ensure they adhere to and support PNC's Enterprise Risk Management Framework.
Competencies Application Design, Architecture - Knowledge of application design activities, tools and techniques; ability to utilize these to convert business requirements and logical models into a technical application design.Application Development Tools - Knowledge of and ability to utilize a variety of specific tools and toolkits for the development and support of applications.Application Maintenance - Knowledge of and ability to define, implement changes to, and support a production application.Application Testing - Knowledge of application testing and ability to design, plan and execute application testing strategies and tactics to ensure software quality throughout all stages of application development.Packaged Application Integration - Knowledge of and the ability to implement packaged application software and integrate it with company applications, databases and technology platforms.System Development Life Cycle - Knowledge of project management techniques and the ability to plan, design, develop, test, implement and maintain system development life cycle segments and phases.Technical Troubleshooting - Knowledge of technical troubleshooting approaches, tools and techniques, and the ability to anticipate, recognize, and resolve technical (hardware, software, application or operational) problems.Technical Writing/Documentation - Knowledge of the technical language and writing approach, and the ability to write paper-based and on-line technical reference documentation (guidelines, standards, procedures, processes, applications, etc.) Work Experience Roles at this level typically require a university / college degree, with 2+ years of relevant professional experience. In lieu of a degree, a comparable combination of education and experience (including military service) may be considered. Education Bachelors
Additional Job Description
Benefits
PNC offers employees a comprehensive range of benefits to help meet your needs now and in the future. Depending on your eligibility, options for full-time employees include medical/prescription drug coverage (with a Health Savings Account feature); dental and vision options; employee and spouse/child life insurance; short- and long-term disability protection; maternity and parental leave; paid holidays, vacation days and occasional absence time; 401(k), pension and stock purchase plans; dependent care reimbursement account; back-up child/elder care; adoption assistance; educational assistance and a robust wellness program with financial incentives. To learn more about these and other programs, including benefits for part-time employees, visit pncbenefits.com > New to PNC .
Disability Accommodations Statement:
The PNC workplace is inclusive and supportive of individual needs. If you have a physical or other impairment that might require an accommodation, including technical assistance with the PNC Careers website or submission process, please call 877-968-7762 and select Option 4: Recruiting or contact us via email at pathfinder@pnc.com.
The Human Resources Service Center hours of operation are Monday - Friday 9:00 AM to 5:00 PM ET.
Equal Employment Opportunity (EEO):
PNC provides equal employment opportunity to qualified persons regardless of race, color, sex, religion, national origin, age, sexual orientation, gender identity, disability, veteran status, or other categories protected by law.
California Residents
Refer to the California Consumer Privacy Act Privacy Notice to gain understanding of how PNC may use or disclose your personal information in our hiring practices.
PNC