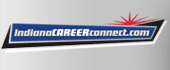 Job Information
Oracle

Software Engineer Intern - Applications Development

in

Indianapolis

,

Indiana
This job code is utilized for the majority of our temporary hires. The individual is performing hourly job duties as defined under the Fair Labor Standards Act.
Oracle is an Affirmative Action-Equal Employment Opportunity Employer. All qualified applicants will receive consideration for employment without regard to race, color, religion, sex, national origin, sexual orientation, gender identity, disability, protected veterans status, age, or any other characteristic protected by law.
Software Engineer Intern – Applications Development
Oracle University Tech Recruiting
The Program:
Our future success depends on hiring world-class, early in career talent who are looking to power next-generation services and solutions. We are hiring bachelor's, master's, or doctorate students with a diverse set of skills and experiences to work in and across multiple teams and programs within the Applications Development organization. Our program is intended to enhance your overall learning experience, help build your network, and accelerate your opportunity to make an impact.
The Team:
If you think of Oracle as the world's largest database company, the one used by most every significant enterprise, you'd be right. But did you also know that Oracle is now the world's largest provider of Cloud Applications to those same customers? These are next generation enterprise-class applications, built from the ground up for the Cloud.
Applications to inspire the workforce, nail the financials, optimize the supply chain, and create awesome customer experiences. Applications that incorporate the latest technology including AI and Machine Learning, IOT, Blockchain, as well as truly innovative approaches to user experience. Applications that really do make a difference. All are developed, delivered and operated by Oracle. We are committed to continuous innovation, and to do that we need great individuals with a wide variety of skills and talents.
Check out some of the cool things we are doing:
Financials and ERP:Using Machine Learning to identify the best opportunities for discounts on payments, for intelligent document recognition, and for early prediction of issues. We also use ML to power Digital Assistants to guide users, identify and notify any exceptions, and accelerate routine processes.

Supply Chain:Connecting all aspects of supply chain by a seamless digital thread both within the enterprise and across the extended supply chain network, and leveraging technology such as Internet of Things, Artificial Intelligence, Machine Learning, and Blockchain to power Industry 4.0 and the connected enterprise.

Customer Experience:Using Natural Language Processing and Artificial Intelligence/Machine Learning tools, and approaches such as gamification, activity streams and conversational User Interfaces to transform how businesses engage with their customers and to guide the interactions and recommendations of their salesforce and support staff.

Public Sector:Building Oracle's next generation solutions for state and local government, using the latest tools such as JET, GIS, Chatbots, and Big Data, across use cases including planning, citizen interaction, inspections, incident management, and open government.

Data Science:Supporting both the core infrastructure and developing specific analytics use-cases, this cross-discipline group makes this technology a seamless, highly-scalable, natural part of the applications for use cases including advertising, security, and marketing.

User Experience:Reinventing the entire user experience model so that enterprise applications, not consumer ones, become the standard by which UX excellence is measured.

Release Engineering Management:The unprecedented scope of Oracle's Cloud Applications and its installed base requires an unprecedented set of advanced tools and innovative development processes to ensure the highest possible predictability and quality. This is the team that makes that happen.

Oracle Applications IT:This team, part of Applications Development, runs the internal deployment of the business applications that support Oracle Corporation, and they are well on their way to moving all of these to the Oracle Cloud. They are the team that walks the walk.
The Company:
Oracle is the world's leading provider of business software. With a presence in over 175 countries, we are one of the biggest technology companies on the planet. We're using innovative emerging technologies to tackle real-world problems today. From advancing energy efficiency to reimagining online commerce, the work we do is not only transforming the world of business—it's helping advance governments, power nonprofits, and giving billions of people the tools they need to outpace change.For more information about Oracle (NYSE:ORCL), visit us atoracle.com.* *
What You'll Do:
We are seeking elite interns with the expertise and passion for solving challenging unique problems. You will use your knowledge and creativity to help design and build innovative new systems from the ground up. You will be writing code, completing programming projects, and performing testing and debugging of Oracle software. You will have the opportunity to work on cutting-edge technologies to solve real-world problems in a collaborative, agile environment.
What You'll Bring: (Objective Minimum Qualifications)
To be considered for a Software Engineer Intern position in the Applications Development organization, you must possess the Objective Minimum Qualifications (OMQs) below. Please ensure that your application clearly indicates that you meet these OMQs, either on your resume and/or by uploading additional documentssuch as a transcript.
Will be enrolled in a Bachelor's, Master's or PhD degree program in Computer Science or an equivalent science/engineering field during the 2021-2022 school year.

Have completedat least yoursophomore yeartoward your undergraduate degree, or higher, by summer 2021.

Haveno more than12 monthsof professional full-time work experience in the technology field (excluding internships, research and/or teaching assistant roles, and military experience).If you are interested in working at Oracle and you have more than 1 year of work experience in the technology field, please apply to Oracle's experienced job openings. For information on currently open positions at Oracle, please visit http://oracle.com/goto/careers

Are proficient (i.e., able to complete coding projects with no assistance) inat least oneof the following programming languages:
o Java, Python, JavaScript, CSS, HTML, SQL, Scala
Have demonstrated experience (projects, internships, coursework, research) withat least oneof the following:
o Android and/or iOS mobile application development
o Unix and/or Linux Operating Systems
o Big Data tools/frameworks (e.g. Spark, Hive, Hadoop, MapReduce, Kafka)
Have completed coursework, projects, internships, and or research intwo or moreof the following:
*
o Algorithms
o Artificial Intelligence
o Big Data
o Data Structures
o Database
o Machine Learning
o Object-Oriented Programming
o Software Programming
o Web Development
o Micro-Services Architecture
o Container Architectures (e.g., Docker, Kubernetes)
o User Interface Design
Attend a university in the US.

Able to obtain work authorization in the US in 2021.
What We'll Give You:
High-impact projects:You'll get the opportunity to directly influence our cutting-edge products. Got a question or idea? Voice it. Your curiosity could help advance our next-generation cloud applications and help us find new ways to apply emerging technologies like AI, machine learning, and blockchain.
Mentors that care:Work with industry-leading experts and award-winning engineers. On top of your project supervisor, you'll be assigned a peer mentor—a recent hire who can help you navigate the internship experience. You'll also be paired with intern buddies to ensure 360 degree support and engagement.
*World-class training: *Grow from once-in-a-lifetime learning opportunities and exposure to the latest technologies. You'll benefit from comprehensive on-boarding and job-specific training that will help you get the most out of your time with us. Leadership training will help you build your business acumen.
*A fun-filled summer: *Enjoy a close-knit, community experience alongside your class of fellow summer interns. Our interns work across the length and breadth of our business but come together for fun weekly events like tech talks, networking, volunteering, and fun social happenings.
Getting to know you:
Oracle is an Equal Employment Opportunity Employer. All qualified applicants will receive consideration for employment without regard to race, color, religion, sex, national origin, sexual orientation, gender identity, disability and protected veteran's status or any other characteristic protected by law.
Job: *All Roles
Organization: *Oracle
Title: Software Engineer Intern - Applications Development
Location: United States
Requisition ID: 20000POC
Oracle