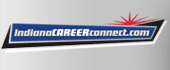 Job Information
Innovation Associates, Inc.

Software Engineer

in

Indianapolis

,

Indiana
Overview:
At iA, we are on a mission to provide continuous innovation in pharmacy technology. iA is a leading provider of high-volume pharmacy automation solutions, partnering with pharmacy providers to create high volume centralized solutions that help optimize prescription fulfillment providing patient choice for how they get their prescription while pharmacists deliver impactful patient care. Our scalable solutions deliver critical patient data across local and remote systems, enable better-informed decisions, increase efficiencies, and create a safer environment for patients. Pharmacy automation and software solutions work hard behind the scenes so pharmacists can get out front and work with patients.
Why work at iA? At iA, we know the most important assets of our company are the people who work here, and we hope our optimism for the future of iA is shared by each and every one of our employees.
JOB SUMMARY:
Collects and documents requirements. Writes design specifications for portions of PharmASSIST product. Designs are written using established templates, formats and notation. Implements designs and performs follow up as needed.
ESSENTIAL JOB FUNCTIONS:
50% Develops and maintains software for internal and external customers. All software will be written in accordance with established standards and conventions. This will include, development of software requirements, creation of design approach, coding of application software and creation/execution of unit test plan.
30% Finds, recreates and proposes solutions for anomalies in the operation of deliverable and internal software systems. Documents, tracks and analyzes these anomalies for use in quality analysis.
10% Creates and collects metric data that will help monitor stability and effectiveness of software systems. Helps to minimize cost of software development through the use of automated tools and by providing suggestions on procedural changes.
5% Follows and provides feed back on procedures used within the Software Development and other Internal Organizations (e.g. Customer Service, Manufacturing, etc.) related to software development, problem resolution, system setup or any other process that involves software. Includes developing a thorough understanding of all existing software related processes and procedures.
5% Interacts with Hardware Engineering, Marketing, Customer Service and directly with customers to provide information on system capabilities and to collect requirements for system modifications and enhancements.
5% Reviews and provides updates for the documentation for internal and external software products.
5% Supports, and maintains a fundamental understanding of, other organizations in capacities that may extend outside of the area of software development and provides support as required.
KNOWLEDGE, SKILLS, AND ABILITIES:
Required:
1+ years' experience using event focused programming in user interface and database development.

1+ years' experience using relational databases and SQL.

Ability to adapt quickly to changing requirements and short schedules.

5+ years' experience with Microsoft operating systems and Office tools.

Excellent written and communication skills.

Demonstrates an understanding of software product lifecycles.

Demonstrates ownership for assigned tasks.
Preferred:
Experience with Visual Basic 6 and Visual Basic .NET.

Experience with Microsoft SQL Server.

Experience with Microsoft Team Foundation Server.