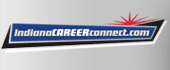 Job Information
Kronos

Solution Consultant I - January 2021

in

Indianapolis

,

Indiana
Solution Consultant I - January 2021
Location:
Indianapolis - Indiana - USA
Function:
Professional Services and Consulting
Ref #:
20200014316
Description
About the Indianapolis Tech Center SURGE Program
As the hub for recruiting, developing, and placing top tech talent within the organization, the Indianapolis Tech Center offers SURGE, an extensive 8-12 week technical onboarding program for Project Managers and Solution Consultants. Candidates are drawn from leading Indiana universities and trained to problem solve, think innovatively, and deliver an outstanding customer experience.
SURGE provides tools, resources, and skills to prepare the next generation of Kronos Services professionals in workforce management and human capital management. To date, more than 300 Kronos consultants and project managers have completed SURGE training and advanced to new roles with increasing responsibility.
The Professional Services Solution Consultant (SC) will work as a part of the implementation team to gather business requirements, configure software, and provide technical support for all aspects of the Kronos Workforce Dimensions Suite. SCs will need to communicate clearly with customer teams in order to analyze specifications provided by the customer. SCs will work closely with Project Managers and other professional services team members to communicate and understand outcomes using the Kronos Paragon methodology. Solution Consultants will need to have a comprehensive understanding of the Kronos Workforce Dimensions Suite in order to apply solutions with a consultative approach after onboarding.
Responsibilities may include but are not limited to the following:
• Collaborate with customers to determine business requirements
• Configure Kronos products to meet the business needs of customers
• Provide guidance to customers on best practices and make recommendations to optimize their Kronos solution
• Be an effective intermediary between Kronos and clients
• Engage in continuous learning to navigate changing business needs and product development
• Establish yourself as a trusted advisor with both internal and external resources
• Participate in Indianapolis Tech Center programs and initiatives
Qualifications
An ideal candidate will possess:
• Technical aptitude/interest in learning new software
• Critical thinking and problem-solving abilities
• Ability to communicate technical concepts to a variety of audiences, remotely or in person
• Effective communication and interpersonal skills to foster collaboration inside and outside the organization; ability to build trusting relationships
• Ability to multitask, adapt, and balance various projects related to different modules in the organization
• Strong leadership skills with the ability to work as part of a project team.
• Drive for innovation and continuous improvement
• Understanding of Workforce Management environment
Basic Qualifications:
• Completion of Bachelor's degree in business, informatics, or related field
• Reside within a reasonable commuting distance to Indianapolis, IN
• Willingness to travel up to 75%
• Successful completion of an internship or relevant work experience
• Effectively communicate and present remotely via telephone, video conference, and/or in person
• Basic knowledge and understanding of SaaS and/or Workforce management environment is a plus
This position will be based in the Kronos Indianapolis office full-time, located at 101 W Washington Street, Indianapolis, IN 46204.
At this time, Kronos is unable to sponsor a new applicant for employment authorization for this position.
Corporate overview
You're empowered when you're a Kronite.
Want to be part of an elite group of highly skilled professionals? We think our employees are a special group of talented, energetic, and innovative people. And for that reason, we refer to ourselves as Kronites. Kronites care about more than just work. We recognize the need to maintain a healthy work-life balance – to live inspired. In fact, it's expected! You'll soon learn that we take work and fun seriously. No matter what position you hold at Kronos, you're a Kronite. And we want you to feel like you have the power to make a difference in your life and the lives of others, at work and beyond. Want to learn more about our culture? Follow us on Twitter @work4kronos. #MyWorkInspired
Kronos is a global provider of workforce management and human capital management cloud solutions. Kronos' industry-specific workforce applications are purpose built for businesses, healthcare providers, educational institutions and government agencies of all sizes. Tens of thousands of organizations – including half of the Fortune 1000® - and more than 40 million people in over 100 countries use Kronos every day.
EEO Statement
Equal Opportunity Employer
Kronos is an Equal Opportunity Employer. All qualified applicants will receive consideration for employment without regard to race, color, religion, sex, gender identity, sexual orientation, age, national origin, protected veteran status, disability or any other basis protected by federal, state or local law.
View The EEO is the Law poster at https://www.dol.gov/ofccp/regs/compliance/posters/ofccpost.htm and its supplement at https://www.dol.gov/ofccp/regs/compliance/posters/ofccpost.htm . at https://www.dol.gov/ofccp/regs/compliance/posters/ofccpost.htm
View the Pay Transparency Nondiscrimination Provision at https://www.dol.gov/ofccp/pdf/pay-transp_formattedESQA508c.pdf
Kronos participates in E-Verify. View the E-Verify posters here at https://www.e-verify.gov/sites/default/files/everify/posters/EVerifyParticipationPoster.pdf .
Disability Accommodation
For individuals with disabilities that need additional assistance at any point in the application and interview process, please email KronosCareers@kronos.com or please call1 (978) 250 9800.
Kronos