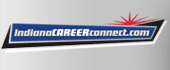 Job Information
Carrier

Sound & Vibration Project Support Summer Intern

in

Indianapolis

,

Indiana
Date Posted:
2021-03-26-07:00
Country:
United States of America
Location:
CAI23: Carrier-Indianapolis, IN 7310 W Morris St, Indianapolis, IN, 46231 USA
Carrier is the world's leader in high-technology heating, air-conditioning, and refrigeration solutions. Carrier is a leading provider of HVAC&R, Building systems, and Fire & Security industries worldwide.
We are searching for a Sound & Vibration Project Support Intern in Indianapolis, IN (Summer,2021)
The intern will be given tasks that support the overall goal of the Sound & Vibration team to develop new and improved Sound Quality processes supporting RES product Sound & Vibration qualification and Sound Quality assessment to meet engineering and marketing needs.
Responsibilities:
Learn the RES Engineering Sound Recording standard, and work with Sound & Vibration (S&V) Technicians to implement a Sound Recording test plan to populate the Sound Quality (SQ) database for SQ threshold development.

Run SQ software (ArtemiS) analysis and RES Annoyance Prediction on past binaural wave files, and further populate the SQ database.

Standard Work Development- Create a "user manual" for the SQ database and Sound Jury forms and investigate opportunities to streamline the SQ database and integrate with the Sound Recording standard work.

Process Improvement- Possible integration of new, simplified Vibration test qualification reports with the SQ database.

Process Improvement- Possible data mining of past HVAC unit Vibration data to populate the Sound &Vibration threshold requirements development database.

Additional S&V work (time permitting): S&V Testing support for Sound Power Estimation needed for Vibro-Acoustic model validation. The intern will need to work closely under the guidance of S&V engineers and S&V lab technicians.

Inform stakeholders of analysis results

Present recommendations
PREFERRED SKILLS:
Basic Thermodynamics and Solid Mechanics – Vibration & Structural Dynamics is a plus

Basic knowledge of Measurement Systems and Instrumentation

Microsoft Excel or Access and MS Office products

Mechanical Engineering experience

Ability to learn S&V lab data acquisition software/hardware

Basic use of Matlab is a plus

Basic knowledge of digital signal processing would be helpful

Basic knowledge of Acoustics and/or Noise & Vibration Control is a plus

Basic HVAC knowledge is a plus

Analytical (manipulate data)

Strong Communication (written and verbal)
EDUCATION :
Pursuing a degree in Mechanical Engineering (preferred), Aerospace or Electrical Engineering, Mechanical Engineering Technology, or Electrical Engineering Technology
Additional Notes:
The position is located onsite in Indianapolis,IN.

Applicant must be US Citizen or Permanent Resident

Duration: June- Aug 2021
#earlycareers
#earlycareer
Carrier is An Equal Opportunity/Affirmative Action Employer. All qualified applicants will receive consideration for employment without regard to race, color, religion, sex, sexual orientation, gender identity, national origin, disability or veteran status, age or any other federally protected class.
Job Applicant's Privacy Notice:
Click on this link (https://www.corporate.carrier.com/legal/privacy-notice-job-applicant/) to read the Job Applicant's Privacy Notice
Carrier