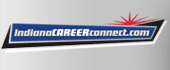 Job Information
Orchard Software

SQL Developer

in

Indianapolis

,

Indiana
*SQL DEVELOPER *
SUMMARY OF RESPONSIBILITIES:
Under general supervision, optimizes SQL statements and data architecture design for applications being developed. Analyzes database specific performance deficiencies. Has strong understanding of SQL Server query execution, performance, and maintenance. Works with technical staff to research and resolve problems with applications.
ACCOUNTABILITIES:_ _
%
Accountabilities
50
SQL Optimization: Evaluates application performance with respect to database updates and data retrieval
20
Client Database Environment Troubleshooting: Assists Tier III Technical Support in identifying and fixing client site issues
10
Data Architecture: Works with developers to advise in application design
10
Programming: Potential for programming tasks involving automated testing environment and internal tools
5
Training: Learns about new database platforms utilized by existing applications
5
Documentation: Writes internal documentation regarding troubleshooting, and standards. Writes detailed technical documentation on more complicated issues
*_DIRECTLY SUPERVISES:_ *
No Direct Reports
JOB REQUIREMENTS:
Education and Experience:
Requires a bachelor's degree in a software-related field and at least three years of experience working as a SQL developer, or equivalent education and experience working with enterprise software
MTA: Database Fundamentals SQL certification preferred

MCSA: Database development Certification preferred

Knowledge/Skills:*

Ability to write and analyze SQL queries to maximize performance

Ability to troubleshoot database maintenance and optimize setup
Ability to identify needed database indexes and to identify index fragmentation
Ability to monitor and analyze a production database server (deadlocks, long running queries, etc.)
Ability to communicate technical subjects to senior leadership and clients
Ability to write clear and detailed documentation
Ability to integrate database performance analysis into automated testing environment
Extensive knowledge of relational database functionality
Ability to learn quickly and independently
Physical Demands/Working Environment:
Majority of work is independent with some work in teams
Flexible work hours
Orchard Software is an equal opportunity employer and all qualified applicants will receive consideration for employment without regard to race, color, religion, sex, national origin, disability status, protected veteran status, sexual orientation, gender identity, creed, marital status, familial status, public assistance status, or any other characteristic protected by law.
##
Position: SQL Developer
Location: Carmel, IN
Job Id: 467
# of Openings: 1