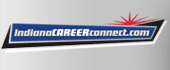 Job Information
The Hartford

Sr Consultant Risk Engineering

in

Indianapolis

,

Indiana
You are a driven and motivated problem solver ready to pursue meaningful work. You strive to make an impact every day & not only at work, but in your personal life and community too. If that sounds like you, then you've landed in the right place.
Do you have a passion for identifying risks? Are you a practical thinker who's driven to help others? This is your opportunity to give those passions and talents new purpose by applying them to meaningful work at The Hartford. As a Risk Engineering Consultant at The Hartford, your primary role will be to protect the future of and ensure profitability for The Hartford, its business partners and agents through timely delivery of industry leading safety and risk management solutions.
This position can be hired at various levels depending on background and experience.
RESPONSIBILITIES:
• Prepare for and conduct presentations to serviced accounts
• Based on knowledge of the insured's business activities and needs, make recommendations that will assist the insured's management to correct and prevent the potential for future financial loss
• Work with regional office Risk Engineering Lead/Primary Mentor and assist in all levels of training for new and experienced hires. This can include conducting report and file reviews, coaching, etc.
• Active participation in special projects that could be technical in nature (i.e.) Biotech, Technology, Industry Expertise, etc. and work to become a Subject Matter Expert in one technical discipline
• Active participation in the RMS process - meeting with insured's, making presentations, working with claims and underwriting, etc.
• Work with Risk Engineering Manager on special projects and developing reports to support Regional Office objectives
Qualifications:
• High school diploma required; a BA/BS degree is highly preferred with coursework focused on Occupational Safety and Health Studies, Fire Sciences, Pure Sciences, Engineering or related subjects is strongly preferred
• A minimum of 5+ years of industry experience in a safety related role; property and casualty insurance experience highly desired
• Ability to achieve or maintain 1 professional safety certification/designation (i.e.) CSP, CIH, CPCU, CFPS, ARM, etc.
• Must have the knowledge and skill to handle all Survey and Service work assignments for all lines of business
• Strong consultative skills. Must work at an advanced skill level when providing service. This would include the demonstration of operational loss analysis reports and accident investigations used to direct services that would eliminate or control conditions that could lead to potential losses
• Must have the ability to complete detailed service plans; provide consultative recommendations in business letters; provide safety training to address losses (i.e.) Ergonomics, Machine Safeguarding, Industrial Hygiene; and have the ability to use the tools and products to provide the services necessary.
Equal Opportunity Employer/Females/Minorities/Veterans/Disability/Sexual Orientation/Gender Identity or Expression/Religion/Age
Sr Consultant Risk Engineering - KR08DE
Human achievement is at the heart of what we do.
We believe that with the right encouragement and support, people are capable of achieving amazing things.
We put our belief into action by ensuring individuals and businesses are well protected, and by going even further – making an impact in ways that go beyond an insurance policy.
Nearly 19,000 employees use their unique talents in careers that span a variety of disciplines – from developing the latest technology to creating and promoting our products to evaluating future financial risks.
We're also committed to programs that drive education and support volunteerism, which put human beings first. We do it because it's the right thing to do, and because when our customers, communities and employees succeed, we all do.
Privacy Policy (https://www.thehartford.com/online-privacy-policy) Legal NoticeAccessibility Statement (https://www.thehartford.com/accessibility-statement) Producer Compensation EEO (https://www.thehartford.com/eeo-statement)
The Hartford