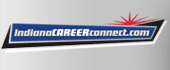 Job Information
Moser Consulting

Sr. Data Engineer

in

Indianapolis

,

Indiana
Join our team of Data Consultants and work on dynamic long-term projects. The majority of our team members are long-term employees who enjoy consistent work and a collaborative team approach!
Background in computer science and comfortable in programming in a variety of languages, including Java, Python, Scala;

Determining the appropriate software packages or modules to run, and how easily they can be modified;

Handling large scale structured and unstructured data from internal and third-party sources;

Architecting highly scalable distributed data pipelines using open source tools and big data technologies such as Hadoop, Pig, Hive, Presto, Spark, Drill, Sqoop and ETL frameworks;

Utilizing Linux shell scripting and containerization technologies (Docker, Kubernetes); and,

Leading teams in a dynamic work environment while managing stakeholder expectations and scope.
Requirements
Bachelor's degree, preferably in technology related disciplines.

Cloud computing platforms such as Azure, AWS, and GCP;

Relational databases and writing SQL queries, evaluating their performance

Strong experience with data processing software in Azure, AWS and GCP

Or Big data machine learning toolkits such as SparkML, messaging systems (Kafka) and NoSQL databases (Cassandra, HBase, MongoDB) desirable

Building data lakes and data pipelines that adhere to our engineering philosophy
Benefits
For more than 20 years, Moser Consulting has been the go-to source for exceptional IT talent with the ability to self-manage. At Moser Consulting, our people are our #1 asset. We hire the best people, welcome them like family, connect them with opportunities, and let them do what they do best: produce innovative solutions to technology problems.
Our culture gives us a competitive advantage by keeping our employees happy, healthy, and by lowering stress levels in a very demanding industry. It is no accident that we are recognized as one of the Best Places to Work in Indiana. We focus on giving employees: an incredible work space; a fun, collaborative, and creative atmosphere; an extremely generous compensation package; and dozens of outstanding and unique perks usually not found at one company.
Equal Opportunity Employer–minorities/females/veterans/individuals with disabilities/sexual orientation/gender identity.