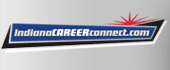 Job Information
InPwr Inc

Sr. Electrical Estimator

in

Indianapolis

,

Indiana
InPwr, Inc. is looking for an Electrical Estimator to join our dynamic team!
We are an award-winning electrical design-build firm headquartered in Indianapolis, IN, with offices in Denver, CO, and Los Angeles, CA. Named a 2019 Top Places to Work, we believe in building it better, focus on complex opportunities, and taking the electrical design to the next level, with licenses in over forty states and projects across the nation.
Our Core Values
Do the Right Thing – The ability to be character driven and choose to be ethical.

Folleaders – The ability to jump in and do what is needed regardless of the role you play. The ability to lead in situations you have expertise and follow when you need to.

Relentless Dedication – Doing whatever it takes to get the job done!

Be Badass! – Being growth oriented, knowledgeable, openminded, innovative, stable, and dedicated!

Benefits

Our comprehensive compensation package includes:

Medical, Dental, Vision and Life benefits

Paid holidays and vacation

401K

30-day sabbatical experience after five years of employment.

Qualifications

An Associate or Bachelor degree in related field or 4+ years in electrical industry

8+ Years' experience in electrical estimating

Prior design / build electrical estimating experience

Proficient in estimating means and methods. Proficient in Accubid or similar estimating software is highly preferred

Strong computer skills, to include Microsoft Teams, Outlook, Excel and Word.

Outstanding interpersonal skills, to include excellent verbal and written communication

Problem-solving capabilities to identify and resolve problems in an analytical and timely matter, by skillfully analyzing and providing alternative solutions

Effective time management through proper planning, organization, and ability to handle multiple initiatives at the same time

Be an effective team member, balancing both individual and team responsibilities, with the overall success of the job prioritized

Self-motivated and strong work ethic

The applicant must work from the Corporate Office in Indiana

Day-to-day tasks include, but not limited to the following:

Create / revise estimates, proposals, and change orders for the company's current and prospective jobs

Work with business development and project management to build proposals that include accuracy in labor, time and materials

Proactively provides design / build improvements and cost estimating recommendations to reduce discrepancies between estimates and actual costs

Identify project cost trends to assist management in cost reduction and process improvements across projects and team

Ability to comprehend complex projects to include scopes of work, construction plans, requested materials and timelines

Working/ Environment/ Physical Demands to successfully perform the essential functions of this job. This is a stationary position that requires frequent sitting or standing, repetitive wrist motions, grasping, speaking, listening, close vision, color vision, and the ability to adjust focus. The employee must occasionally lift and/or move up to 25 pounds. Employees in this position must be physically able to efficiently perform the essential functions of the position.

EEO, Drug Free Workplace

Safety has always been our priority. Along with the usual protocols to protect our workforce, vendors, and business partners, we've implemented additional safety standards, specifically in response to minimizing the possibility of transmission of the COVID-19 virus. Along with CDC recommended guidelines associated with hand-sanitization and safe-distancing, we've established procedures to reduce exposure and susceptibility. These include providing personnel with appropriate PPE, limiting non-essential foot traffic, added cleaning protocols, and encouraging open lines of communication for feedback, questions, and concerns.

InPwr, Inc. is an Equal Opportunity Employer. Employment contingent upon successful completion of background investigation and drug screening. Smoke-free workplace. Drug-free work environment according to Federal Law.

Visit us at www.inpwrinc.com to apply online!