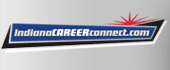 ith your skills? </strong> <a href="https://careers-heart.icims.com/jobs/search?" target="_blank" rel="noopener">Click here</a> to see other opport
Job Information
American Heart Association

Sr Government Grant Analyst, National Hypertension Initiative

in

Indianapolis

,

Indiana
Overview
The National Hypertension Initiative is funded by the Department of Health and Human Services (DHHS) Office of the Assistant Secretary of Health, with funding from the Office of Minority Health and the Health Resources and Services Administration (HRSA). The National Hypertension Initiative will improve COVID-related health outcomes for highly impacted racial and ethnic minorities by addressing hypertension as a key risk factor. The American Heart Association (AHA) will provide technical assistance to HRSA-funded health centers to increase provider and clinician engagement in implementing evidence-based practices and will also include a community integration component, as well as a national targeted media and public education campaign.
Responsibilities
The American Heart Association (AHA) has an excellent opportunity for a Senior Government Grants Analyst in our National Center office located in Dallas, Texas (remote/home based is acceptable) .
In this role, you will be responsible for implementing accounting, reporting, compliance, and analytical processes for assigned government grants awarded to the AHA. Additional responsibilities include acting as the primary liaison with AHA's external auditors for assigned grants throughout the Single Audit, meeting required deadlines for grant reporting, ensuring accuracy, and fulfilling compliance requirements of the Federal Grant process.
This is a full time, benefits eligible grant funded position. Current funding is through approx. 12/2023.
Essential Job Duties:
Research, analyze and prepare a variety of financial and governance reports related to state and federal government grants. Prepare and review non-labor expenses for grant reimbursement requests. Monitor adherence to deadlines for submission of time/labor expense. Compile and review all non-labor expenses to be charged to the government and review supporting documentation for allow-ability of expenses. Prepare reimbursement requests to government for review.

Prepare all work with accuracy and in accordance with Single Audit regulations to support monthly, quarterly or annual reporting and drawdown schedules for federal funds. Meet deadlines for reporting allowing time for appropriate reviews.

Monitor staff 's time in the time tracking system on a bi-weekly basis. Ensure the accuracy of reports. Review budget to actual expenses to analyze expenditures and over/under spending.

Act as key contact and customer service provider for senior management (PIs-C-Class), grant operations managers, Legal, Procurement, and Grants Director for assigned grant(s.

Review expense disbursements on a daily or weekly basis for proper account coding and communicate with grant staff and management to ensure expenses are recorded correctly.

Maintain communication with PI, Grant and Program Managers for assigned grants. Teach periodic training classes for grant staff on appropriate reporting of (1) time and effort; and (2) travel and business expenses.

Ensure accuracy and timeliness of all data and deadlines of the assigned federal government grant program, and interface with AHA's external auditors on assigned grants. Maintain understanding and apply new or revised federal grant requirements and regulations when issued.

Assist with oversight and ensure AHA meets regulatory requirements as directed by CFR 200/Compliance Supplement. Prepare audit work papers as requested for internal and external government audits.

Provide excellent, timely and effective customer service.
Want to help get your resume to the top? Take a look at the experience we require:
Qualifications
Bachelor's degree in Accounting, Finance, or related field of study.

Minimum of five (5) years of experience in general accounting, financial reporting, or audit.

Minimum of three (3) years of experience:

In accounting for Federal grant tracking and compliance.

Applying GASB accounting standards and researching government regulations.

Comprehensive knowledge of government regulations and requirements in accounting procedures and the ability to apply to AHA policies and work environment.

Comprehensive knowledge of the principles and practices of governmental accounting, as promulgated by the Governmental Accounting Standards Board (GASB); ability to perform research of technical governmental regulations and requirements.

Comprehensive skills with automated accounting package and Microsoft Office including Excel and Word.

Comprehensive skills in planning projects and working against deadlines to provide end products.

Ability to analyze financial data and interpret into narrative form.

Basic knowledge of completing an annual audit.

Ability to balance multiple projects against competing deadlines.

Excellent in oral and written communications with ability to communicate with all levels of AHA staff.

Ability to think logically and grasp challenging opportunities.

Excellent customer service skills.
Here are some of the preferred skills we are looking for:
Certified Public Accountant (CPA)
So, are you ready to work for the largest voluntary health organization dedicated to fighting heart disease, stroke and other cardiovascular diseases?
Compensation & Benefits
Salary:
Pay is commensurate with experience; geographic differentials may apply.
Benefit Plans:
Employees scheduled to work at least 20 hours per week are eligible to participate in the medical, dental, and vision plans the first of the month following 30 days of service. AHA subsidizes the medical and dental cost to ensure benefits are affordable. Eligible dependents under AHA's group benefit plans include legal spouse, domestic partner, children under the age of 26 or who are disabled. AHA offers additional benefits like an EAP, telehealth benefit for general medical and behavioral health, flexible spending accounts, life insurance, and disability.
Retirement Plans: AHA retirement plans offer employees a way to start saving after their first paycheck. The retirement plans provides employer contributions after two years of service. If you have previous 501(c)(3) non-profit experience, within the last 5 years, at a national health agency, an institution of higher learning or a medical institution, that experience may count towards the two-year waiting period. Employees are 100% vested in employee and employer contributions.
Paid Days Off: Regular full-time and part-time employees earn Paid Time Off (PTO) based on years of service. PTO begins accruing on date of hire. Full time employees receive one paid Community Service time off day per year and are encouraged to participate in projects, programs and organizations which contribute to the health and vitality of their communities. AHA also offers 12 paid holidays per year.
Leaves of Absence: AHA offers both Short Term and Long Term Disability benefits which replace earnings if you are unable to work due to a non-work-related illness or injury. Employees are eligible for Short Term Disability after 90 days of service and are eligible for Long Term Disability after being disabled for 90 days or more. Eligible employees can take up to 12 weeks off of work for a qualified leave of absence under the Family Medical Leave Act (FMLA), intermittent FMLA leaves and leave as an accommodation under the Americans with Disabilities Act as Amended (ADAAA.
At American Heart Association | American Stroke Association, diversity & inclusion and equal opportunity apply to both our workforce and the communities we serve as it relates to heart health and stroke prevention.
This position not a match with your skills? Click here to see other opportunities.
Be sure to follow us on Twitter: #TheAHALife
EOE/Protected Veterans/Persons with Disabilities
Location US-TX-Dallas
Posted Date 2 months ago (1/4/2021 4:01 PM)
Requisition ID 2020-6473
Job Family Group Business Operations
Job Category Finance & Accounting
Additional Locations Diversity Distribution US - Top 50
US-Anywhere
Location: Indianapolis,IN
American Heart Association