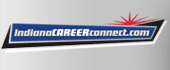 Job Information
Heritage Environmental Services, LLC

Sr IT Developer

in

Indianapolis

,

Indiana
Sr IT Developer - Indianapolis, IN
Sr IT Developer
Corporate IT

Indianapolis, IN, USA

Salary

Full Time
Health/Dental, Vision,Critical Illness, Accident, Life, Disability, 401K with company match, Flexible Spending Accounts, Tuition Reimbursement, Bonus Program
Essential Functions and Responsibilities
Ensures Health & Safety is the number one goal by following policies, processes, and acting in a safe manner at all times.

Write clean, scalable code using .NET programming languages

Develop technical interfaces, specifications, and architecture

Use and adapt existing web applications for apps

Create and test software prototypes

Develop client displays and user interfaces

Assist software personnel in handling project-related work and other requirements

Coordinate with other software professionals and developers

Upgrading, configuring and debugging existing systems

Providing technical support for web, desktop or mobile applications

Indicate relational database design skills

Mentor JR programmers and SME for transitioning Sr programmers
Heritage believes that each employee makes a significant contribution to our success. That contribution should not be limited by the assigned responsibilities. Therefore, this position description is designed to outline primary duties, qualifications and job scope, but not limit the incumbent nor the company to just the work identified. It is our expectation that each employee will offer his/her services wherever and whenever necessary to ensure the success of our endeavors.
Education: Bachelor's degree in Computer Science or related field required.
Experience: Minimum 5-8 years of development experience using .NET. Expertise in REST and RPC APIs required. Producing code using .NET languages (C#, VB .NET) required. Familiarity with architecture styles/APIs (React, Angular) preferred. Experience with Oracle/PLSQL and ERP and business systems a plus.
Knowledge and Abilities: Familiarity with the ASP.NET framework, SQL Server and design/architectural patterns. Knowledge of at least one of the .NET languages (C#, Visual Basic .NET) and HTML5/CSS3. Understanding of Agile methodologies. Strong attention to detail, able to work well in a team environment and excellent troubleshooting and communication skills. Regular and predictable attendance is an essential function of this position.
A post offer drug screen will be required.
EEO including disability/veteran
Heritage Environmental Services https://heritageenviro.applicantpool.com
Resources

About Us at http://www.heritage-enviro.com/

Home

EEO is the Law Poster at https://www.eeoc.gov/employers/upload/posterscreenreader_optimized.pdf

Share This Page