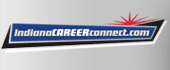 Job Information
Lumen

Sr Lead Technical Knowledge Consultant

in

Indianapolis

,

Indiana
About Lumen
Lumen is guided by our belief that humanity is at its best when technology advances the way we live and work. With 450,000 route fiber miles serving customers in more than 60 countries, we deliver the fastest, most secure global platform for applications and data to help businesses, government and communities deliver amazing experiences. Learn more about Lumen's network, edge cloud, security and communication and collaboration solutions and our purpose to further human progress through technology at news.lumen.com, LinkedIn: /lumentechnologies, Twitter: @lumentechco, Facebook: /lumentechnologies, Instagram: @lumentechnologies and YouTube: /lumentechnologies.
The Role
Lumen is passionate about our customers, and we are looking for people who can help inspire them to turn their ideas into amazing realities. We are looking for diverse group of technically minded people that have a desire to further their careers with a company that is poised to change the world. If you like working in a dynamic, team-based environment; are passionate about innovation, delivering delightful customer experiences, and challenging yourself and others to explore what's possible when you combine people and technology, then you might have the ingredients we need to do amazing things.
We are looking for a Technical Knowledge Consultant who is passionate about leveraging technology for the betterment of humanity. This role will work in partnership with our technical sellers across Sales & Customer Success teams to ensure they have comprehensive & up-to-date technical education resources available for on-demand and live learning. The Technical Knowledge Consultant will coordinate and facilitate live webinars for the technical seller, ensure the accuracy of new and existing technical training and curate external general technical training resources which can be utilized by the technical seller. In addition, the Technical Knowledge Consultant will oversee the internal peer to peer technical forums, contribute to new hire training and publish technical updates to the technical seller community.
The successful Technical Knowledge Consultant must have a strong desire to use their communication skills, attention to detail and their technology background to provide the technical seller community with the knowledge needed to successfully design world class customer solutions.
This opening is in Lumen Technologies Technical Solutions Transformations Organization and is focused on technical knowledge across all Lumen product sets for all Lumen customers.
The Main Responsibilities
• Maintain in-depth product knowledge across all Lumen technology pillars (Global network infrastructure, edge cloud capabilities, connected security, communication, and collaboration services) in order to validate technical accuracy of Lumen specialized content
• Create a methodology for technical skill assessment of the technical selling community to include producing and maintaining a heatmap of technical skill gaps
• Author and provide lifecycle support of technology education content to train the technical seller in order to maintain proficiency on Lumen products, processes and solutions
• Curate new and existing content both internally and externally to self-enable the technical seller
• Make recommendations to senior leadership of education needs of technical seller team
• Work cross functionally to track status of new Lumen products and product enhances; ensure technical education is available prior to or at launch by either authoring it or partnering with stake holders to develop prior to general availability
• Facilitate live training for the technical seller sourced from internal and external resources
• Regularly author and publish technical product and solution updates to the technical seller
• Lead technical peer to peer forum coordinators by seeking new methods to organically boost institutional knowledge sharing
• Lead cross functional efforts on technical training and sharing process updates with the technical sales community
• Identify Lumen vendors and partners with education and certification tracks (including Cloud Service Providers), identify the technical effectiveness of programs and curate useful material for the technical seller
What We Look For in a Candidate
• 10+ years of relevant experience
• Technical presales experience, technical consulting or hands-on technical IT experience
• In depth technical knowledge across three or more Lumen technology pillars (Global network infrastructure, edge cloud capabilities, connected security, communication, and collaboration services)
• Proven record of writing technical documentation, understanding technical nuances and the ability to identify and document all potential inputs and outcomes of processes
• Demonstrate knowledge of industry standard terminology and concepts
• General problem-solving skills and ability to methodically understand and resolve complex issues while demonstrating the ability to focus ambiguous needs into specific, deliverable requirements
• Must demonstrate creative solution development
• Ability to work independently and/or lead a team to create and maintain complex technical process
• Must be able to build strong team relationships and easily transfer technical information, work under pressure with tight deadlines and on multiple projects simultaneously, with a strong attention to detail oriented and high degree of accuracy
• Strong presentation skills with the ability to coordinate and moderate training to technical audiences
• Ability to independently build and present high-quality technical training to technical audiences
• Keynote and/or PowerPoint experience
• Salesforce, Microsoft Office Suite including Word, Excel, Outlook, Visio
• Strong listening, reasoning and objection handling skills
• Microsoft Teams, Microsoft SharePoint page creation and lifecycle management
• Some Travel required
Preferred Qualifications
• Video work including recording and editing a plus
• Industry certifications in 1 or more specialized technologies.
• Recent background in Telecommunications Industry
• Experience in developing and giving education and training, moderating webinars, moderating live seminars
• Experience in developing documents, informational presentations and project management
• Experience with running meeting in Cisco Webex and Zoom Meetings
• Knowledge of internal Lumen products, solutions, tools and process
• 10+ years of experience with presales and technology services industry
• Bachelor's degree or equivalent work experience in the private sector or military
Requisition #: 245831
When applying for a position, you may be subject to a background screen (criminal records check, motor vehicle report, and/or drug screen), depending on the requirements for the position. Job-related concerns noted in the background screen may disqualify you from the new position or your current role. Background results will be evaluated on a case-by-case basis.
EEO Statement
We are committed to providing equal employment opportunities to all persons regardless of race, color, ancestry, citizenship, national origin, religion, veteran status, disability, genetic characteristic or information, age, gender, sexual orientation, gender identity, marital status, family status, pregnancy, or other legally protected status (collectively, "protected statuses"). We do not tolerate unlawful discrimination in any employment decisions, including recruiting, hiring, compensation, promotion, benefits, discipline, termination, job assignments or training.
NOTE: Pursuant to the San Francisco Fair Chance Ordinance, we will consider for employment qualified applicants with arrest and conviction records.
Disclaimer
The above job definition information has been designed to indicate the general nature and level of work performed by employees within this classification. It is not designed to contain or be interpreted as a comprehensive inventory of all duties, responsibilities, and qualifications required of employees assigned to this job. Job duties and responsibilities are subject to change based on changing business needs and conditions.
Salary Range
Salary Min :
83430
Salary Max :
185400
This information reflects the anticipated base salary range for this position based on current national data. Minimums and maximums may vary based on location. Individual pay is based on skills, experience and other relevant factors.
This position is eligible for either short-term incentives or sales compensation. Director and VP positions also are eligible for long-term incentive. To learn more about our bonus structure, you can view additional information here. (https://jobs.lumen.com/global/en/compensation-information) We're able to answer any additional questions you may have as you move through the selection process.
As part of our comprehensive benefits package, Lumen offers a broad range of Health, Life, Voluntary Lifestyle and other benefits and perks that enhance your physical, mental, emotional and financial wellbeing. You can learn more by clicking here. (https://centurylinkbenefits.com)
Note: For union-represented postings, wage rates and ranges are governed by applicable collective bargaining agreement provisions.
Salary Range
Salary Min :
83430
Salary Max :
185400
This information reflects the base salary pay range for this job based on current national market data. Ranges may vary based on the job's location. We offer competitive pay that varies based on individual experience, qualifications and other relevant factors. We encourage you to apply to positions that you are interested in and for which you believe you are qualified. To learn more, you are welcome to discuss with us as you move through the selection process.
Lumen