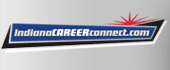 Job Information
Thermo Fisher Scientific

Sr. Manager, Digital Marketing and Strategy

in

Indianapolis

,

Indiana
Sr. Manager Digital Marketing and Strategy
Requisition ID: 161549BR
When you're part of the team at Thermo Fisher Scientific, you'll do important work, like helping customers in finding cures for cancer, protecting the environment or making sure our food is safe. Your work will have real-world impact, and you'll be supported in achieving your career goals.
Location/Division Specific Information
The Biosciences Division ( BID ) is a $2.5 billion business with 4,000+ employees across the globe. Our team serves 480,000 customers with 70,000 products in 180 countries.  The majority of the business comes from academic and government funded customers, with the rest of the business coming from the pharmaceutical, biotech and healthcare industries as well as from the industrial market. With more than 4,000 patents, over 770,000 scientific citations and 70,000 products, BID is grounded in science.
Location: Remote
How will you make an impact?
This senior level manager for Digital Marketing and Strategy will drive the development and execution of a comprehensive customer-centric program that will drive rapid and sustained growth for the Molecular Biology business. This position will drive ongoing improvements across all critical digital marketing channels that will support evolving business goals and objectives. This experienced leader will work across functions, across teams, and across the company to understand requirements for the business and to identify and execute tactics that address those requirements.
What will you do?
* Develop a strategic vision and support plans to build an effective digital marketing and digital support plan
Partner with corporate teams to develop and execute plans that allows the business to take full advantage of the company's broad marketing platforms and toolsets

Support and evolve an 'always on' content marketing program that supports new and returning customers in their decision-making process

Identify an optimal mix of digital marketing tactics to ensure broad coverage and a consistent experience with the brand portfolio

Acquire new web users and develop a robust database of contacts with supporting profile information to fuel a commercial sales funnel

Develop a series of lead generation events and content tactics that can achieve quantifiable marketing qualified lead KPIs

Partner with third party industry groups and organization to drive awareness and establish credibility for the product portfolio

Iterate and enhance a robust customer segmentation model that helps to educate new buyers, drive decision making for engaged users, and drive repeat business from current customers

Drive robust strategies for social, search engine marketing, display and related channels that drives differentiated performance and drives attributable revenue

Implement commercial programs including lead scoring, lead nurturing, and behavioral targeting that provides actionable insights for the commercial teams

Train commercial teams on how to use behavioral data, web activities, search history, etc. to improve the relevancy of first time contact with a potential Diagnostic and Prognostic Research customer

Test and refine marketing collateral including key messages, value props, and visual concepts by executing ongoing A/B and multi-variant tests to drive data-based refinement to marketing communications

Establish a suite of critical metrics and reports that baselines digital marketing effectiveness and that drives consistent iteration and improvement

Partner with product management teams to gather customer feedback in real-time to track customer satisfaction and to identify product opportunities

Partner with eBusiness or Web Teams to actively promote new content and new online features such as order status, inventory updates, tracking updates, and chat features

Work closely with regional teams as the team's offering expand to ensure proper regionalization of tactics and adaptation of messaging

Support local language tactics and campaigns as necessary based on regional and language preferences in each region

Serve as a champion for innovation and identify new channels, new tools, and new platforms to engage with customers
How will you get here?
Education
Bachelor's degree in marketing, digital marketing, marketing communications, or related analytical fields of study
Experience
10+ years of experience successfully managing digital marketing programs in a corporate environment

7+ years of web analytics experience using Adobe Analytics or Google Analytics

5+ years of practical experience in the life sciences or related scientific industry

Demonstrated ability to build new and effective digital marketing programs

Exceptional communication skills as well as analytical, project management and planning skills are necessary.

Strong business acumen and customer focus are essential.

Ability to travel up to 15%.
Knowledge, Skills, Abilities:
*Working familiarity with Adobe Ad Cloud, Google Ads, or other digital advertising platforms
Demonstrated ability to optimize pages for search engines (SEO)

Proficiency in managing large scale paid search programs, with complex campaign and regional structures

HTML development experience, or webpage development expertise using common industry platforms
This position has not been approved for Relocation Assistance.
At Thermo Fisher Scientific, each one of our 80,000 extraordinary minds has a unique story to tell. Join us and contribute to our singular mission-enabling our customers to make the world healthier, cleaner and safer.
Apply today! http://jobs.thermofisher.com
Thermo Fisher Scientific is an EEO/Affirmative Action Employer and does not discriminate on the basis of race, color, religion, sex, sexual orientation, gender identity, national origin, protected veteran status, disability or any other legally protected status.
Thermo Fisher Scientific is an Equal Opportunity Employer. All qualified applicants will receive consideration for employment without regard to race, creed, religion, color, national or ethnic origin, citizenship, sex, sexual orientation, gender identity and expression, genetic information, veteran status, age or disability status.
Thermo Fisher Scientific