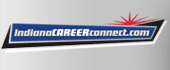 Job Information
Lumen

Sr Process Improvement Analyst - Work from Home

in

Indianapolis

,

Indiana
About Lumen
Lumen is guided by our belief that humanity is at its best when technology advances the way we live and work. With 450,000 route fiber miles serving customers in more than 60 countries, we deliver the fastest, most secure global platform for applications and data to help businesses, government and communities deliver amazing experiences. Learn more about Lumen's network, edge cloud, security and communication and collaboration solutions and our purpose to further human progress through technology at news.lumen.com, LinkedIn: /lumentechnologies, Twitter: @lumentechco, Facebook: /lumentechnologies, Instagram: @lumentechnologies and YouTube: /lumentechnologies.
The Role
At Lumen, we are always looking for ways to amaze our customers with new offerings, products and system improvements. As you can imagine, "new" and "amazing" means that there is a team that works behind the scenes to innovate, create and ensure that it works and exceeds customers' expectations.
Our Sr. Process Improvement Analyst, is a key contributor and facilitator in making amazing happen for our customers. This team player is responsible for scheduling, coordinating and delivering timely software releases on or ahead of deadlines. While this role does not require the coding, software development or technical expertise, it does require organization, relationship building and a laser focus on the end customer experience. This role is responsible for identifying obstacles, pitfalls or unexpected outcomes and communicating them to the project team. " By failing to prepare, you are preparing to fail " – Benjamin Franklin
If you are excited about finding solutions, working with diverse teams and ensuring that deadlines are met – this is the role for YOU! Amazing only happens when there is a deliberate and passionate team focused on exceeding expectations. Come be part of the team that is delivering an experience that creates customer loyalty and excitement.
The Main Responsibilities
You are conduit to make amazing happen for our Mass Markets team. Every new deployment, system patch, UX/UI improvement, etc. will run through the organized desk of our Sr Project Manager – Quality Assurance.

You will work with many different stakeholders including; IT and System Analysts, Business leaders, Marketing leaders and various members of the Lumen team. This means that you will need to be fluid in your communication style and use your creativity in crafting messages and communications to the teams.

You will be responsible for a creating a path for all deployments by coordinating test efforts to ensure the roll-out will be a success and there are no unexpected surprises for our customers!! (tools could include – Jira, Power BI, etc) The only surprises we want for our customers are the ones that have confetti and balloons!

You will help drive important decisions and influence timelines by maintaining reporting and data that is paramount to the success of the project. This means creating and maintaining a reporting dashboard for all projects.

You will be responsible for conducting intake calls with stakeholders and maintaining open and clear communication throughout the project life cycle.

You will take ownership of triaging incident tickets, reporting and prioritizing tickets and supporting system outages. Yes, YOU will be a BIG deal when it comes to solving incidents and outages. We don't officially call this role a superhero – but you can!
What We Look For in a Candidate
Bachelor's degree or equivalent experience

2-5 years of experience in project coordination and/or project management skills

Flexibility in schedule as this role will require on-call weekly rotation to support any outages.

Ability to lead and manage multiple projects while maintaining focus on deadline execution.

Highly organized and understands the important of using data and historical insights in driving solutions.

Passion about the user experience (internal and external customers). We can teach you the systems but need someone who comes equipped with empathy and creativity in creating solutions for customers.

Excellent communication skills – this will include written, oral and presentation skills. (Excel, Word and overall Microsoft Office experience is a must)

Influencing and collaboration experience.
What to Expect Next
Requisition #: 253400
EEO Statement
We are committed to providing equal employment opportunities to all persons regardless of race, color, ancestry, citizenship, national origin, religion, veteran status, disability, genetic characteristic or information, age, gender, sexual orientation, gender identity, marital status, family status, pregnancy, or other legally protected status (collectively, "protected statuses"). We do not tolerate unlawful discrimination in any employment decisions, including recruiting, hiring, compensation, promotion, benefits, discipline, termination, job assignments or training.
Disclaimer
The above job definition information has been designed to indicate the general nature and level of work performed by employees within this classification. It is not designed to contain or be interpreted as a comprehensive inventory of all duties, responsibilities, and qualifications required of employees assigned to this job. Job duties and responsibilities are subject to change based on changing business needs and conditions.
Salary Range
Salary Min :
57600
Salary Max :
128400
This information reflects the anticipated base salary range for this position based on current national data. Minimums and maximums may vary based on location. Individual pay is based on skills, experience and other relevant factors.
This position is eligible for either short-term incentives or sales compensation. Director and VP positions also are eligible for long-term incentive. To learn more about our bonus structure, you can view additional information here. (https://jobs.lumen.com/global/en/compensation-information) We're able to answer any additional questions you may have as you move through the selection process.
As part of our comprehensive benefits package, Lumen offers a broad range of Health, Life, Voluntary Lifestyle and other benefits and perks that enhance your physical, mental, emotional and financial wellbeing. You can learn more by clicking here. (https://centurylinkbenefits.com)
Note: For union-represented postings, wage rates and ranges are governed by applicable collective bargaining agreement provisions.
Salary Range
Salary Min :
57600
Salary Max :
128400
This information reflects the base salary pay range for this job based on current national market data. Ranges may vary based on the job's location. We offer competitive pay that varies based on individual experience, qualifications and other relevant factors. We encourage you to apply to positions that you are interested in and for which you believe you are qualified. To learn more, you are welcome to discuss with us as you move through the selection process.
Lumen