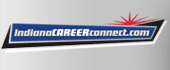 Job Information
Travelers

Sr. Solution Architect - Integration/Cloud

in

Indianapolis

,

Indiana
Company Summary
Taking care of our customers, our communities and each other. That's the Travelers Promise. By honoring this commitment, we have maintained our reputation as one of the best property casualty insurers in the industry for over 160 years. Join us to discover a culture that is rooted in innovation and thrives on collaboration. Imagine loving what you do and where you do it.
Job CategoryTechnology
Target Openings1
Job Description SummaryYou will enjoy working in a fast-paced, agile environment automating workflows and streamlining processes where you can expand your learning and apply new technologies. You will be learning and be challenged with the interesting and complex Claim environment and you will be designing technical solutions while driving adoption of new technologies and design patterns. You will be part of a team of highly motivated and skilled professionals who are leading Travelers' digital transformation journey and working on systems that deliver and drive Travelers business value.If YOU…• Are a passionate technology professional who enjoys solving complex puzzles.• Pride yourself on being a quick learner.• Are comfortable with ambiguity.• Understand business challenges and can develop long-term, sustainable technical solutions. • Have an Agile mindset and are value-focused and guided by the Lean-Agile principles.• Have the desire to be a lifelong learner, enjoy sharing your knowledge by coaching others, and enable others to continuously improve through mentorship.• Above all, measure your own success by the success of your team and the satisfaction you being to our customersPrimary Job Duties & Responsibilities
Your DAY…
You will explore technology and design patterns that will enable us to maintain our competitive edge in the digital world.

You will be able to influence and set technical direction for our Agile Teams.

You will have the freedom to be open-minded, creative and self-critical.

You will design solutions for new and exciting capabilities that will enable our customers to be better connected and engaged with the claim process.

You will have the autonomy to explore new processes, especially in the spirit of Agile – do what works, try new things, and stop doing things that don't work.

You will utilize your critical thinking skills to analyze challenges and organize the team around a solution.
Minimum Qualifications
High School diploma or equivalent required.

5 years of programming/development experience required.

1 year of experience as a technical lead required.
Education, Work Experience, & Knowledge
3 -5 years years hands-on solutions architecture experience.

Ability to serve as a senior technologist and architectural advisor directly influencing a large information technology organization via your strong technical leadership.

Ability to perform as a lead technologist to masterfully assess and design applications, systems solutions, and interfaces for multiple systems.

Skilled with broad, conceptual understanding of the technology architecture trends and directions coupled with demonstrated technical mastery for technologies, frameworks, and/or languages.

Ability to influence and set technical direction.

Skilled at contributing and communicating your expert knowledge of applications/systems and concepts to a broader audience.

Ability to architect end-to-end solutions across distributed, host and business intelligence environments

Scaled Agile Framework (SAFe) experience a plus

Ability to influence teams to a future state while understanding the need to make practical decisions along the way. Strong ability to create a following amongst a technical group.

Bachelor's degree in Computer Science or Software Engineering.

5 to 8 years of programming/development experience preferred.

Experience as a technical lead preferred.

Senior level knowledge in Microsoft .NET (C#) andJavaScript frameworks (e.g. NodeJS, React, jQuery) , automated testing (i.e. NUnit, Jasmine), and automated DevOps pipeline.
Employment Practices
Travelers is an equal opportunity employer. We value the unique abilities and talents each individual brings to our organization and recognize that we benefit in numerous ways from our differences.
If you have questions regarding the physical requirements of this role, please send us an email so we may assist you.
Travelers reserves the right to fill this position at a level above or below the level included in this posting.
Travelers has 30,000 employees in the United States, Canada, the United Kingdom, Ireland and Brazil. >> Explore life at Travelers.

We have 8 diversity networks, employee-led organizations dedicated to fostering the development and success of our employees. >> Discover diversity and inclusion.

Employees and their eligible family members – including spouses, domestic partners and children – are eligible for coverage from the first day of employment. >> Explore benefits.

Travelers has been recognized by organizations such as Forbes, Human Rights Campaign Foundation, and Military Times. >> Read more about recognition.

Our employees are valuable assets to their hometowns, giving more than 100,000 hours of their time toward important causes each year. >> Learn about community involvement.

Imagine other opportunities here.
Travelers