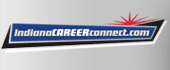 Job Information
Verint Systems, Inc.

Sr. Technical Support Engineer

in

Indianapolis

,

Indiana
Sr. Technical Support Engineer
Location US-San Francisco-Remote
Job ID 15428
Overview of Job Function:
As a valued member of Verint's Situational Intelligence Solutions (SIS) Technical Support team, you will provide technical support to the customer at their site in the San Francisco area, including diagnosing, troubleshooting, repairing, and debugging complex equipment, computer systems, complex software, or networked and/or wireless systems. You will monitor the customer's ticketing systems and manage all reported issues in the Oracle Customer Relationship Management (CRM) application, escalating any unresolved issues in accordance with standard escalation procedures. You will be responsible for closing applicable service requests in accordance with the documented process.
Principal Duties and Essential Responsibilities:
Validating the health status of Verint's systems daily to ensure that any problems or issues are documented and resolved in collaboration with the customer's staff.

Ensuring that all standard maintenance procedures are adhered to.

Working with the customer to troubleshoot and provide technical assistance for all service issues.

Manage and track issues in Oracle CRM application and customer ticketing system.

Exercise judgment and decision making to perform advanced. Work with peers when appropriate to assist in resolving technical issues.

Work with 3rd party hardware manufacturers to open service requests and troubleshoot their hardware remotely.

Working with 3rd party vendors to dispatch them for on-site support when required.

Work with higher level Technical Support Engineers to assist with problem resolution and/or customer management. Gain understanding of resolution and apply knowledge to future service inquiries.

Follows progress of requests; ensures requests are resolved in a timely manner with full customer satisfaction.

Performs various administrative and reporting tasks as assigned.

Adheres to written or verbally communicated processes.

Works closely with other individuals on your team to provide technical expertise and learning opportunities.

Assists management in analyzing and identifying root cause factors, service issue trends, and areas to streamline existing processes or create new processes where needed.

Provides account management services as required.
Minimum Requirements :
Bachelor's degree in Computer Science, IT, or related field or equivalent work experience.

5+ years of technical support experience in supporting video management systems and preferably in a call center environment.

Advanced troubleshooting, organizational and analytical skills.

Proven ability to understand, troubleshoot, and analyze networked environments.

Intermediate experience with system administration experience with Windows Operating Systems.

Intermediate experience in storage experience with SAN/NAS deployments.

Intermediate networking knowledge including a solid understanding of networking technologies (TCP/IP, LAN, WAN, Wireless).

Intermediate experience with computer hardware knowledge including experience with hardware replacement parts.

DBA experience with basic SQL commands.

Excellent customer service skills and phone etiquette.

Ability to quickly learn and master new technologies.

Works well in and supports a team environment.

Strong oral and written communication skills.

Ability to manage assignments, multiple tasks and meet deadlines with minimum supervision.

Successful completion of a background screening process including, but not limited to, employment verifications, criminal search, OFAC, SS Verification, as well as credit and drug screening, where applicable and in accordance with federal and local regulations.
Preferred Requirements :
Advanced TCP/IP networking knowledge of WAN protocols.

MCSE and CCNA or equivalent highly desirable.

DBA skill set with the ability to read/write SQL Scripts, understanding of relational database design.

Intermediate experience with administering Active Directory.

Familiarity with CCD and/or Digital camera technologies for tuning and improving video image quality.

Experience with computer programming using C/C++, C#, Java, Python or Visual Basic.
Verint Systems, Inc.