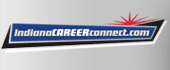 Job Information
Knowesis Inc.

Sr. Visualization Analyst / Program Manager

in

Indianapolis

,

Indiana
Job Descriptions:
Knowesis - Interesting Work with Interesting People
Knowesis, Inc. has been providing data-driven decisions and solutions to our federal clients since 2007. Our highly qualified, customer-focused professionals are committed to providing information and advice to enable client success through holistic, thorough, thoughtful, and aligned approaches. Our clients leverage these capabilities to support their key business functions.
Knowesis is currently seeking an experienced Senior Visualization Analyst / Program Manager to support the Defense Finance and Accounting Service (DFAS) under the Office of the Undersecretary of Defense (OUSD).
Duties and responsibilities include, but are not limited to:
Plans, manages, coordinates, and directs the activities of multiple functional areas through program and project/task managers with overall responsibility for the implementation of project phases.

Performs day-to-day management of overall contract support operations, possibly involving multiple projects and groups of personnel.

Organizes directs and coordinates the planning and production of all contract support activities.

Provides technical support to project team members.

Designs and implements the components required for complex technical functions.

Generally manages a group of technical, engineering, and/ or visualization analysts.

Relies on experience and judgment to plan and accomplish goals.

The individual will:

Identify and assign priorities to complete assigned projects as required in order to optimize schedules, budgets, and technical excellence;

Maintain close contact with customer representatives to identify and respond to customer requests and to ensure that potential sources of difficulty are made known to both DFAS and the Contractor's management;

Submit and maintain status reports in order to show progress and problems to the Customer and to both DFAS and the Contractor's management;

Identify potential process improvements.

Has expert technical knowledge of data analysis and data visualization techniques and software as well as programmatic knowledge.

Experience with Tableau preferred.
Required Experience:
Preferred Skills & Qualifications:
At least six (6) years of experience supporting finance and accounting offices or programs within the Department of Defense (DoD); must be familiar with DoD governance structure, mission, and funding requirements.

Experience providing data visualization, data analytical tool development, and/or data migration support activities.

Strong presentation and communication skills, able to effectively communicate at all levels of the organization

Demonstrated interpersonal relations and negotiation skills are essential, as well as strong administration and organizational

Demonstrated ability to establish industry-standard practices, certification pathways, and repeatable capabilities across engagements
Education: Possess a Bachelors Degree or an Associates with at least five (5) years of additional experience within the DoD or Military Services.
Location: Indianapolis, IN
This position may require on-site work for a portion of the work to be performed. The successful candidate will reside in the local area or relocate within 15 days of the start date unless otherwise indicated.
Security Clearance: None required.
Knowesis, Inc. provides equal employment opportunities to all employees and applicants for employment and prohibits discrimination and harassment of any type without regard to race, color, religion, age, sex, national origin, disability status, genetics, protected veteran status, sexual orientation, gender identity or expression, or any other characteristic protected by federal, state or local laws.
This policy applies to all terms and conditions of employment, including recruiting, hiring, placement, promotion, termination, layoff, recall, transfer, leaves of absence, compensation, and training.
Keyword: Data visualization, program manager, DFAS, financial reporting, DoD, finance and accounting
From: Knowesis Inc.