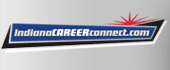 Job Information
American Structurepoint

Staff Engineer- Utility Infrastructure

in

Indianapolis

,

Indiana
American Structurepoint is constantly defining the built environment by creating an atmosphere of creativity, responsibility, diversity, accountability, and entrepreneurship. We believe that innovation comes from a constant flow of diverse ideas. The phrase "because that's how we've always done it" is never a part of our conversations. We encourage our experts to try new things and explore ideas that can help our clients achieve their goals, even if those ideas are unconventional. We are looking for innovative, creative, and passionate professionals who seek excellence in all they do to serve their clients. We invite you to explore the following exciting opportunity to join our team:
Group: Utility Infrastructure
Position: Staff Engineer
Location: Indianapolis, IN (onsite at DPW)
Staff Engineers focus their efforts on analysis and design of utility infrastructure as well as construction administration tasks working on a variety of projects in the Midwest. Staff Engineers work under the direction and mentoring of Project Engineers and Project Managers, and are responsible for accurately performing basic design and construction administration tasks. This position is located onsite at DPW.
Specific Duties (experience will be dependent on available project types and workload needs):
Technical:
Review regulatory requirements and technical materials as required to perform their design tasks

Perform calculations (pressurized/gravity-flow hydraulics, hydrology, mass balance, chemical dosing)

Product research

Personally prepare construction documents in accordance with Utility Infrastructure Group drafting standards.

Staff engineers are required to become proficient at using CAD software to produce construction documents in the event that a CAD technician is unavailable.

Develop exhibits and design drawings

Prepare technical specifications

Compute material quantities for cost estimating
Construction Administration:
Perform field observation site visits (accompanied by Project Engineers/Managers as appropriate), and write field reports

Review construction submittals for conformance to the project design documents and organize and maintain logs and files thereof

Respond to RFIs from contractors and subcontractors during construction with guidance from Project Engineers and Project Manager
Quality Assurance:
Prepare markups and guide CAD technicians for the purpose of generating construction documents in accordance with drafting standards

Spot-check calculations and back-check completed drafting from markups

Communication:

Technical writing

Time management - coordinating all assigned tasks with Project Managers and other design engineers on team (under the supervision of Team Leader as appropriate)

Communicating with team members regarding project information and task progress

Participation in internal and external meetings (design, construction)
Training:
Cross-training experience with other groups

Construction documents

Standards (calculations, drawing content, drafting format, markups, specifications, details)

Quality management (standards, review process)

Software (CAD, GIS, modeling software as appropriate)

Field work (PACP, pump testing, measurements)

Career development planning

Introduction to/participation in professional organizations (WEF, AWWA, ASCE, etc.)
Education: Bachelor's Degree in Environmental Engineering, or Equivalent
Certification: Highly Preferred- Engineering Intern (passed NCEES Fundamentals of Engineering (FE) exam)
Experience: 0-4 years in the engineering industry
Other: GIS knowledge is a plus
ID: 2020-1431
External Company URL: www.structurepoint.com
Street: 200 E Washington St