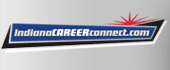 Job Information
Danaher Corporation

Staff Regulatory Affairs Specialist

in

Indianapolis

,

Indiana
Beckman Coulter Life Sciences' mission is to empower those seeking answers to life's most important scientific and healthcare questions. With a legacy spanning 80+ years, we have long been a trusted partner to our customers, who are working to transform science and healthcare with the next groundbreaking discovery. As part of our team of more than 2,900 associates across 130 countries, you'll help drive our vision of accelerating answers—and our commitment to excellence.
Beckman Coulter Life Sciences is proud to work alongside a community of nine fellow Danaher Life Sciences companies. Together, we're pioneering the future of science and medicine, developing products that enable researchers in the fight to save lives.
The Regulatory Affairs Specialist for Beckman Coulter Life Sciences is responsible product clearances, regulatory submissions, and global strategies using your regulatory and design controls experience. You'll apply your experience interpreting global medical device regulations as they apply to our products, processes and/or procedures, advise on impact of regulations, and devise strategies for compliance.
This position is part of Beckman Coulter Life Sciences Quality and Regulatory Affairs located in Indianapolis, Indiana. The Regulatory Affairs team supports the Life Science Biotechnology business units to develop, lead, and integrate Beckman Coulter's regulatory strategies and programs for Genomics, Automation and Centrifugation products.
Are you ready for the next step in your Regulatory Affairs journey? You will be a part of the Indianapolis RA team and report to the Senior Manager of Quality and Regulatory Affairs responsible for product clearances, assessing regulatory impact of design changes, audit support, regulatory strategy and post market surveillance. If you thrive in a multifunctional, global, fast paced, supporting role and want to work to build a world-class Regulatory Affairs organization—read on.
In this role, you will have the opportunity to:
Collaborate with Program Managers and technical staff cross functional project teams to provide regulatory strategy and author regulatory plans and deliverables for products.

Perform reagent and instrument IVD assessment, planning and generate required regulatory deliverables for various geographies.

Assist with assessment and clearance of new products or changes in existing products or regulations in the USA, EU and other global marketplaces.

Review product labeling and marketing material for regulatory compliance

Apply and/or complete various deliverables, certificates and the legalization, Apostille and notarization process for worldwide registrations.

Support post market assessments and maintenance including design changes, technical file management, market surveillance, notification and licensing.

Create and maintain standard work and quality system procedures necessary for local regulatory affairs product line maintenance.
The requirements of the job include:
Master's degree (or foreign equivalent) in Science, Regulatory Affairs, or Engineering plus 5 years of experience in the offered position or related or Bachelor's degree (or foreign equivalent) in Science, Regulatory Affairs, or Engineering plus 7 years of experience in the offered position or related is required.

Authored and submitting premarket submissions to regulatory agencies, including 510(k)s, EU Technical File and Design Dossiers or similar content in other geographies is required.
Other demonstrated skills desired:
Excellent organizational skills and attention to detail. Strong work ethic with an ability to work independently and collaborate cross functionally.

Possess an ability to read, understand, and summarize technical and scientific information. Ability to interpret and apply regulations to company policies and procedures.

Pragmatic with strong problem-solving skills. Experience working with cross-functional, cross site and worldwide product development teams to ensure regulatory compliance.

Experience with medical device development process, design changes and design controls.

Demonstrable understanding of domestic and international quality systems and other standards such as FDA QSR, IVDR, MDSAP, SFDA, JPAL, ISO 13485, ISO 14971, World Health Organization or other applicable standards and regulations

Experience with medical device registrations in global markets (e.g. India, US, EMEA, Asia Pacific, Latin America).

When you join us, you'll also be joining Danaher's global organization, where 69,000 people wake up every day determined to help our customers win. As an associate, you'll try new things, work hard, and advance your skills with guidance from dedicated leaders, all with the support of powerful Danaher Business System (https://www.danaher.com/how-we-work/danaher-business-system) tools and the stability of a tested organization.

Danaher is committed to a diverse and inclusive culture where everyone feels they belong and all voices are heard. We believe in our associates and the unique perspectives they bring to every challenge, which is why we'll empower you to push the boundaries of what's possible.
If you've ever wondered what's within you, there's no better time to find out.
Danaher Corporation and all Danaher Companies are equal opportunity employers that evaluate qualified applicants without regard to race, color, national origin, religion, sex, age, marital status, disability, veteran status, sexual orientation, gender identity, or other characteristics protected by law. The "EEO is the Law" poster is available here (http://www.dol.gov/ofccp/regs/compliance/posters/pdf/eeopost.pdf) .
Danaher Corporation