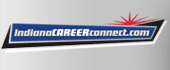 Job Information
American Structurepoint

Structural Revit BIM Technician

in

Indianapolis

,

Indiana
American Structurepoint is constantly defining the built environment by creating an atmosphere of creativity, responsibility, diversity, accountability, and entrepreneurship. We believe that innovation comes from a constant flow of diverse ideas. The phrase "because that's how we've always done it" is never a part of our conversations. We encourage our experts to try new things and explore ideas that can help our clients achieve their goals, even if those ideas are unconventional. We are looking for innovative, creative, and passionate professionals who seek excellence in all they do to serve their clients. We invite you to explore the following exciting opportunity to join our team:
Group: Structural
Position: Revit BIM Technician
Location: Indianapolis, IN
We are seeking a hard-working BIM Technician who is passionate about 3D modeling and works well in a fast paced environment to join our team. This BIM Technician will work with the structural engineering team to create 3D Revit models and generate drawings for Commercial, Industrial, Residential, and Mixed-Use building projects, as well assist in the development and creation of custom processes, content, and standards used to generate this work.
Produce 3D models consistent with instruction, industry guidelines, and American Structurepoint standards and practices

Clearly annotate, dimension and detail 2D production drawings in conformance with American Structurepoint standards and practices

Work collaboratively with other team members to create 3D models and 2D drawings

Assist the project manager with the management of the BIM workflow

Maintain BIM / CAD files from other design team members for use in linking into the structural design model (clean-up, audit, reference, trouble-shoot, etc.)

Interface with engineers to coordinate BIM modeling content, modeling approaches, quality control, and model delivery

Create new Revit families, symbols, detail components, line styles, parameters, etc. as needed to improve efficiency of drawing production

Create 3D views or renderings as needed

Coordinate with Structural Group Leader, Team Leader, and Project Managers to perform assigned work

Monitor work progress, anticipate changes or issues and inform appropriate team members

Degree in related discipline (Drafting, Computer Aided Drafting, BIM Technician, Civil Engineering, Architecture, Interior Design, etc.)

12 months of Revit modeling experience, minimum (Revit Structure preferred)

Have a working understanding within Revit of the creation and use of families, symbols, detail components, line styles, parameters, view templates, and filters

Experience generating drawings (specific to building projects is preferred)

Experience with AutoCAD

Understanding of 3D modeling

Ability to exercise judgment and discretion in order to set priorities and manage competing demands of multiple simultaneous projects and project managers

Detail-Oriented mindset understanding the importance of clear, concise, and consistent model creation and drawing documentation

Reliable, responsive, and positive work ethic
ID: 2020-1421
External Company URL: www.structurepoint.com
Street: 9025 River Road