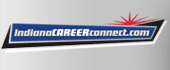 Job Information
CVS Health

Supply Chain Internship (Undergraduate)

in

Indianapolis

,

Indiana
Job Description
Start date: June 7th, 2021End date: August 13th, 2021CVS Health is the nation's premier health innovation company helping people on their path to better health. We are building a new health care model that is easier to use, less expensive, and puts the consumer at the center of their care. Our Corporate Internship Program is a nationally recognized experience; it is also a great way to gain confidence, sharpen your skills, and make a difference. You will gain valuable work experience and participate in:• Projects that contribute to the success of our business• Community service initiatives• Mentorship and networking opportunities• Interaction with senior leadersAnd our corporate interns have an increased likelihood to receive an offer for a future role with CVS Health.What this business area supports:Distribution center operationsWhat you will do:Through this experience, you will have an excellent opportunity to train and develop your skill set within the Logistics Department and Distribution Center. In partnership with our Distribution Center Leadership, you will be assisting in a various projects to assist the Distribution Center efficiencies. You will perform various duties to assist the department Supervisor in the efficient operation and completion of daily tasks. These can include planning, organizing, directing, controlling, and supervising the daily activities of an assigned shift and functional area to achieve performance goals and metrics within the warehouse. Your additional responsibilities in this internship include: • Overseeing selection, replenishment, loading, and shipping of store orders • Utilizing various reports, summaries, and procedures as necessary to resolve problems that associates may encounter in their job function • Conducting audits as determined by the Supervisor • Verify that reports/readings are legible, accurate, and turned in on a timely manner• Informing the supervisor of employee/operational issues.
Required Qualifications
Strong analytical and problem-solving skills - Interpersonal skills - Ability to independently resolve issues - Good judgement and decision-making ability - Good verbal and written communication skills - Strong time management and organizational skills - Knowledge of Lean Six Sigma and other continuous improvement methodology a plus - Proficient in Microsoft Office (Word, Excel, PowerPoint, Outlook and Access). Tableau and SQL knowledge a plus.-Have a willingness to relocate
Preferred Qualifications
• Have a willingness to relocate• Be able to work in a fast-paced environment and meet tight deadlines• Possess strong analytical and problem resolution skills• Be able to communicate effectively with a diverse audience• Encourage teamwork and a positive environment to improve team effectiveness• Be resourceful and can quickly and successfully adapt to change• Have an interest in obtaining full-time position within CVS Health
Education
Currently be pursuing a bachelors degree- Majors: Supply Chain, Logistics, Industrial Engineering or similar field- Have a 3.3+ cumulative GPA- Have an anticipated graduation date between December 2021 - June 2022
Business Overview
At CVS Health, we are joined in a common purpose: helping people on their path to better health. We are working to transform health care through innovations that make quality care more accessible, easier to use, less expensive and patient-focused. Working together and organizing around the individual, we are pioneering a new approach to total health that puts people at the heart.
We strive to promote and sustain a culture of diversity, inclusion and belonging every day. CVS Health is an equal opportunity and affirmative action employer. We do not discriminate in recruiting, hiring or promotion based on race, ethnicity, sex/gender, sexual orientation, gender identity or expression, age, disability or protected veteran status or on any other basis or characteristic prohibited by applicable federal, state, or local law. We proudly support and encourage people with military experience (active, veterans, reservists and National Guard) as well as military spouses to apply for CVS Health job opportunities.
CVS Health