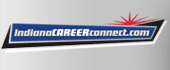 Job Information
FinishMaster

Support Center Director

in

Indianapolis

,

Indiana
Responsible for leading and implementing the support center strategy through management and team members within the support center. This position will define metrics, drive operational efficiency, and develop team members to deliver on the goals of the department.
As a full-time FinishMaster employee you are eligible for a competitive benefits package including:
​
Employee discounts & assistance program
​
Medical, dental, and vision plans
​
Life insurance & short-term disability
​
Pet insurance
​
Paid time off & holiday pay 401K Contributions and Investments
ESSENTIAL FUNCTIONS:
Recruits, develops, coaches, counsels, and leads overall performance management of Support Center team members.

Provides on-going coaching to team members to ensure the delivery of high-quality service to customers (internal and external).

Oversees the development of policies, procedures, and practices of the department, socializes changes and mitigates objections with interdependent departments when applicable, and ensures implementation of changes coordinated through quality checks and other internal audits.

Implements and drives the customer experience strategy throughout the department to optimize the business results of performance, quality, and service.

Optimizes support center activities through establishing and measuring KPIs. Conducts continuous re-evaluation of KPIs to ensure they are driving customer satisfaction.

Leverage workforce planning and call analytics to appropriately staff support center and manage capacity while meeting budget constraints.

Develop, implement, and maintain quality assurance protocols.

Partner with cross-functional support teams to improve tools, systems, and resources.

Oversees national outbound call campaigns
This list may not be inclusive of the total scope of job functions to be performed. Duties and responsibilities may be added, deleted or modified at any time.
POSITION REQUIREMENTS:
Education:
Mandatory Requirements-
Bachelor's degree in business related field or related experience.
Experience:
Mandatory Requirements-
5 to 7 years of experience in a management position

5 to 7 years of experience leading a support/contact center

Strong planning, organizing, and execution skills with a demonstrated ability to manage projects
Preferred Requirements-
Ability to effectively communicate at all levels within and outside of the organization.

Ability to manage through others to optimize business results.

Strong professional written and verbal communication and negotiation skills.

Strong organizational skills and strong attention to detail.

Ability to develop, comprehend, and report on support/contact center KPIs.

A track record of success and career progression in support/contact center management.

Change management skills to develop critical people-based processes.

Ability to develop innovative strategies to solve issues.
OTHER REQUIREMENTS:
The qualifications listed above are intended to represent the minimum skills and experience levels associated with performing the duties and responsibilities contained in this job description. The qualifications should not be viewed as expressing absolute employment or promotional standards, but as general guidelines that should be considered along with other job-related selection or promotional criteria.
Physical Requirements (This job may require the ability to perform any of the essential functions contained in this description. These may include, but are not limited to, the following requirements. Specific requirements for a job will be identified at the time of employment. Reasonable accommodations will be made for otherwise qualified applicants unable to fulfill one or more of these requirements):
Normal office environment.
FinishMaster, Inc. is an Equal Opportunity Employer. Employment decisions are made without regard to race, color, religion, national or ethnic origin, sex, sexual orientation, gender identity or expression, age, disability, protected veteran status or other characteristics protected by law.
Job ID: 2020-2991
Street: 115 West Washington St., Suite 700 South