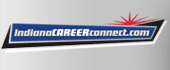 Job Information
Indy Gov

Surveying Technician

in

Indianapolis

,

Indiana
Surveying Technician
Print
Apply
Surveying Technician
Salary
$30,391.00 Annually
Location
City County Building, IN
Job Type
Full Time
Department
Marion County Surveyor
Job Number
05524
Description

Benefits

Questions
Position Summary
Position is responsible for providing operational assistance to supervisors in performing office duties and technical property/land parcel surveys for the Surveyor's Office and other government agencies. Works under direct supervision with limited independent judgment. Position requires lifting and carrying of heavy objects, working in inclement weather for extended periods of time, removal of shrubs/debris and/or cut trees.
Position Responsibilities
Performs office and clerical duties, including customer service, document preservation and collecting fees.
Provides assistance in preparing a survey site for analysis.
Loads/unloads measuring equipment/devices from assigned vehicle.
Calibrates equipment.
Utilizes surveying equipment (e.g. GPS, automatic levels, Total Station, level rods, measuring tapes) to measure respective sites; and properly records measurement information.
Places safety cones on roadways to direct traffic away from evaluation areas.
Provides assistance in researching County records to obtain pertinent property/land information (e.g. parcel ownership, easement, road right-of-way, corner location data; and existing maps, plans and/or drawings).
Informs supervisor of findings.
Provides assistance in preparing survey (i.e. respective placement/distances of survey markers/stakes) to assist staff in preparing comprehensive computer generated site drawings.
Provides assistance in performing technical surveys (e.g. topographic and planimetric assessments) on assigned projects/land parcels.
Places survey stakes/markers.
Confers with the general public, private surveyors, utility company personnel and/or City-County department representatives while performing surveying functions.
Maintains equipment in effective/efficient operating order and assures necessary supplies are properly stored and for daily needs.
Notifies supervisor of equipment/machinery requiring repair.
Drafts corner tie sheets for inspection.
This list of duties and responsibilities is not intended to be all-inclusive and may be expanded to include other duties or responsibilities that management may deem necessary from time to time.
Qualifications
A high school diploma or its equivalent (e.g. GED) and a valid Indiana Driver's License and good driving record are required. Previous field surveying experience, GIS and AutoCAD drafting experience desirable but not essential.
Independent Judgment
Very little independent judgment is required for this position.