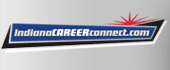 Job Information
Innovation Associates, Inc.

Systems Administrator - Advanced Product Support

in

Indianapolis

,

Indiana
Overview
At iA, we are on a mission to provide continuous innovation in pharmacy technology. iA is a leading provider of high-volume pharmacy automation solutions, partnering with pharmacy providers to create high volume centralized solutions that help optimize prescription fulfillment providing patient choice for how they get their prescription while pharmacists deliver impactful patient care. Our scalable solutions deliver critical patient data across local and remote systems, enable better-informed decisions, increase efficiencies, and create a safer environment for patients. Pharmacy automation and software solutions work hard behind the scenes so pharmacists can get out front and work with patients.
Why work at iA? At iA, we know the most important assets of our company are the people who work here, and we hope our optimism for the future of iA is shared by each and every one of our employees.
Job Summary
Successful applicant will be part of a team of Advanced Product Support (APS) staff members responsible for the building and advanced configuration and support of the computer software, hardware and peripheral equipment included with our automated pharmacy solutions. This position requires travel 50-75% of the time (2-3 weeks per month), and most work is performed at iA's customer worksites.
Duties
This job description is not totally inclusive of all the job functions required of the Systems Administrator, Advanced Product Support. An employee assigned to this role may have additional, job-related duties.
Essential Functions:
Maintain and ensure security, availability & performance of computers, servers and other equipment built for and being used in customer environments

Effectively troubleshoot problems reported by customers and ensure timely and effective resolution

Advanced level support of Windows O.S., SQL, PharmASSIST/Symphony software (iA Software), 3rd party components and associated pharmacy automation hardware

Manage the entire build lifecycle including the creation and maintenance of all build procedures, new PC QA inspection, image creation, image application, testing, new product testing & development

Follow best practice change management for configuration changes to PC/Server/Other build processes

Assist with disaster recovery of vital information from failed customer systems

Administer customer SQL and Application servers, WSUS Servers

Create batch, VBscript, Powershell scripts to perform automated tasks.

Work with vendor support contacts as needed to resolve technical issues

Research solutions to enhance or replace existing hardware sold to customers as well as new offerings

Perform other tasks and work with Information Services, Customer Service and Engineering departments as directed by supervisor

Supervisory Responsibilities:

No supervisory responsibilities

Systems Used:

Hardware – Laptop/desktop computer, printer, copier, scanner, plotter, fax machine, telephone, cell phone, and calculator

Software – Microsoft Office Suite & Project, ERP System, Smartsheets, other as necessary

Education, Experience, and Skills

Basic Qualifications:

Ability to travel 50-75% (2-3 weeks per month)

Requires minimum 2-year college degree with a focus in Information Technology

Requires 2+ years relevant experience in a Windows Server 2012-2019 Active Directory LAN/WAN environment

Requires Security+ certification (or able to achieve within 4 months)

Requires Network+, Microsoft MCSA/MCSE or similar industry certifications

Familiar with standard concepts, practices, and procedures of Systems and Network Administration

Excellent communication skills, including the ability to communicate technical concepts in a simple and straight-forward manner

Ability to prioritize and manage multiple responsibilities that are time-sensitive

Adjustments to requirements may be made for those with comparative experience

Preferred Skills

Cisco certifications, (CCNA/CCNP/CCIE) are desirable

Ability to work in a fast-paced environment

Ability to work independently

Can effectively utilize productivity software, presentation software, various hardware & network diagnostic tools

Experience in a manufacturing or healthcare environment

Has a certain degree of creativity and latitude

Has excellent written and verbal communication skills

Relies on experience and judgment to plan and accomplish goals

Driven and motivated to learn new technology and practices quickly

Demonstrates troubleshooting abilities with ability to prioritize

Is self-directed, and can identify potential problem areas proactively

Can adapt quickly to changing requirements and short schedules

Has excellent research skills

Enjoys problem solving & helping others