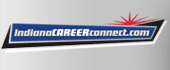 Job Information
QuEST Global

Team Lead

in

Indianapolis

,

Indiana
17829BR
Title:
Team Lead
Job Description:
Essential Job Functions:
· Become a leader in a successful and fast-growing global company.
· Develop and mentor a team of project engineers
· Execute tasks and make technical recommendations based on engineering judgment.
· Support quotation efforts with accurate estimates of time required to complete tasks
· Assisting with on-boarding of new employees
· Meeting with customers regularly to monitor project health
· Hold team meetings to flow down information
· Setting and monitoring KRAs quarterly
· Annual performance reviews
Secondary Job Functions:
At QuEST, we often challenge our team members to temporarily work outside the scope of their primary job functions to broaden their skills and help the organization. Some of these roles and opportunities include:
· Execution within multiple services
· Project Management: Execution and Support
· Technical Leadership and Technical/Peer Reviews
· Develop work instructions to ensure repeatability
· Personnel Management
· Onboarding and Professional Development: collaborate and mentor QuEST Team Members
· Cross-functional teams
· Account Management and Sales
· Enabler roles, such as Human Resources, Technology Development, and IT
· Quality Management and Continuous Improvement
Qualifications
· 1+ year experience in Project Management Activities
· Highly motivated and high energy
· Technical degree or equivalent experience
· Proficiency with MS Office, particularly MS Excel, required
Personal Work Attributes
· Familiarity or interest with the aerospace industry preferred
· Self-motivated, disciplined, passionate, and organized
· Excellent verbal and written communication skills
Due to the nature of the work, all candidates must be a U.S. Citizen or Permanent Resident.
The physical demands described here are representative of those that must be met by an employee to successfully perform the essential functions of this job. Reasonable accommodations may be made to enable individuals with disabilities to perform the essential functions.
Location: Indianapolis, IN
Auto req ID:
17829BR
Job Type:
Full Time-Regular
Assignment Country:
United States
Total Years of Exp:
5 - 8
Education Type:
Bachelors-Aeronautical Engineering
Assignment State:
INDIANA
Assignment Location:
Indianapolis
Experience Level:
Mid Level