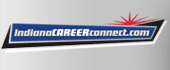 Job Information
Lilly

Team Leader - Process Technology Development

in

Indianapolis

,

Indiana
At Lilly, we unite caring with discovery to make life better for people around the world. We are a global healthcare leader headquartered in Indianapolis, Indiana. Our 39,000 employees around the world work to discover and bring life-changing medicines to those who need them, improve the understanding and management of disease, and give back to our communities through philanthropy and volunteerism. We give our best effort to our work, and we put people first. We're looking for people who are determined to make life better for people around the world.
Position Brand Description:
The IDM Engineering-CTC Team Leader role is accountable for assisting in managing the IDM Commercialization Technology Center (CTC), assembly technology portfolio, design for manufacturability engagement with DDCS, and process de-risking planning and execution. Also, for identification, development and ongoing technical governance business processes and HSE programs.
Key Objectives / Deliverables:
Safety
Ensure safe execution of lab and CTC in compliance with Lilly policies such as LOTO, safe work permits, and equipment design standards.

Regularly audit areas for compliance and housekeeping.

Drive integration of safe behaviors into lab and CTC pilot areas through frequent observations and interactions.

Ensure HSE focus during equipment and process design and maintenance
Commercialization Technology Center (CTC)
Plan and manage utilization of CTC and lab area.

Develop and implement staffing plans with both Lilly and contract resources.

Build technical network with DDCS, EDG, ETC, and device network manufacturing sites.

Work closely with IDM Engineering to develop and execute engineering, de-risking, proof of concept studies.
Process Development
Build and standardize process development processes, capabilities, and tools in partnership with DDCDS, IDM and OEMs.

Support identification of key risks for new processes.

Develop and utilize quality by design approaches in process development.

Champion statistical thinking in experimental design and use of engineering first principles in process/equipment design.

Identify standards and best practices for process engineering studies.

Ensure appropriate level of quality in technical report documentation.

Provide design for manufacturability input and resources.
Product Commercialization
Identify key technologies and opportunities for commercialization platforms

Develop technology portfolio, roadmap, and metrics in support of the IDM Commercialization agenda.

Provide regular updates on portfolio progress

Troubleshoot new applications of technology in support of capital project execution.

Support the design of equipment for the commercialization agenda.
Technology and Technical Capability Development
Benchmark, develop, share, and implement new technology for device assembly in order to optimize value and reliability

Support development and delivery of technology to the device network

Profile and prioritize new technologies against current and future applications.

Identify business case for new or alternate technologies

Support the development of technical capabilities and/or centers of excellence (COE's)
People Development
Identify and onboard new/campus engineering talent

Develop/source technical training for new technologies

Build and support development plans for key players.

Assist in mitigation of technical capability gaps across IDM
Minimum Requirements
B.S. in Engineering Discipline

Minimum 3 years engineering experience, preferable front line process engineering support
Additional Preferences:
Excellent communication skills

Demonstrated problem solving skills

Strong attention to detail

Capable of utilizing various project management tools (ex. Project Primavera, etc).

Strong technical documentation and statistical data analysis skills.

Discreet manufacturing process and/or technology experience
Other Information: Role may require travel 5-10% of time
Eli Lilly and Company, Lilly USA, LLC and our wholly owned subsidiaries (collectively "Lilly") are committed to help individuals with disabilities to participate in the workforce and ensure equal opportunity to compete for jobs. If you require an accommodation to submit a resume for positions at Lilly, please email Lilly Human Resources ( LillyRecruitingCompliance@lists.lilly.com ) for further assistance. Please note This email address is intended for use only to request an accommodation as part of the application process. Any other correspondence will not receive a response.
Lilly is an EEO/Affirmative Action Employer and does not discriminate on the basis of age, race, color, religion, gender, sexual orientation, gender identity, gender expression, national origin, protected veteran status, disability or any other legally protected status.
At Lilly we strive to ensure our employees are part of a team that cares about them and our shared purpose of making life better for those around the world. How do we do this? We continue to look for ways to include, innovate, accelerate and deliver while maintaining integrity, excellence and respect for people.​ We hope that you seek to join us on our journey as we create medicine and deliver improved outcomes for patients across the globe!
#WeAreLilly
Lilly