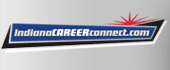 Job Information
Raytheon Technologies

Tech, EngrgSvcs

in

Indianapolis

,

Indiana
Raytheon Technologies is seeking successful candidates, who under limited supervision, will perform a variety of routine technical efforts including: testing, troubleshooting, and repair of electronic equipment. They will perform testing utilizing various documentation such as: engineering drawings, manuals and other related information to perform tasks. Job tasks may require working on: analog, digital, and high voltage circuitry. It may be required to observe, analyze, and report test data. This is a entry level position.
Requirements
• Two years' experience in troubleshooting electronic assemblies or graduate/certification from an applicable Tech School
• Understanding of basic electronics.
• Strong problem solving skills with the ability to proactively identify alternate solutions to overcome technical challenges.
• Excellent communication skills (written and verbal) to effectively communicate across all levels of the organization.
• Ability to work within a team environment.
• Must be a US Citizen with ability to obtain DOD security clearance (as required).
Desired Skills
• Familiarity with a wide variety of analog, high voltage, digital and other electronic test equipment such as: oscilloscopes, network analyzers, signal generators, spectrum analyzers and power meters.
• Familiarity in some of these testing areas: insertion loss, VSWR, phase, gain, amplifiers, crystal detector circuits for fault monitoring, analog to digital conversion, up converting / down converting, crystal/ SAW oscillating, multipliers, S-band, L-band and X-Band frequencies.
• Associate's degree in an Electronics discipline.
• Familiarity with Microsoft Office (Excel, Word, and PowerPoint)
• Ability to read mechanical drawings and electrical schematics.
• Demonstrated capability to perform a broad, diverse range of technical tasks.
• Capable of receiving instructions and expressing technical concepts clearly.
Required Education (including Major):
• High School or equivalent.
This position requires a U.S. Person who is eligible to obtain any required Export Authorization.
177592
Raytheon is an Equal Opportunity/Affirmative Action employer. All qualified applicants will receive consideration for employment without regard to race, age, color, religion, creed, sex, sexual orientation, gender identity, national origin, disability, or protected Veteran status.
Raytheon Technologies