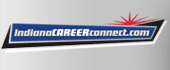 Job Information
AAR CORP

Tech I, Cabin

in

INDIANAPOLIS

,

Indiana
Title: Tech I, Cabin
Location: United States-Indiana-Indianapolis
Job Number: 11754
Summary:
The Cabin/Interiors Technician has a minimum of 3 years' experience in heavy aircraft maintenance dealing with interior refurbishment and repair.
Essential Duties and Responsibilities
Able to communicate effectively verbally in writing in standard English.

Able to interface in a professional manner with other AAR Aircraft Services employees at all levels and with customers if required.

General mechanical aptitude.

Able to comprehend and follow instructions.
Qualifications:
Experience and education required for consideration:
High school education or G.E.D. preferred.

Minimum three years of aircraft cabin experience required.

FAA Airframe license in good standing, preferred but not required.
Physical requirements:
Exposed to high levels of noise, dust, vibration and chemical fumes.

Able to lift fifty (50) pounds without mechanical assistance.

Able to bend, twist, squat and lift.

Able to access and work in all areas of the aircraft to be worked on, including confined areas.

Able to climb on ladders and platforms and work at heights up to fifty feet from the ground.
Essential tasks to be performed:
Removal, disassembly, cleaning, inspecting, repairing and reinstalling as needed of aircraft cabin furnishings and equipment as galleys, lavatories, seats, overhead compartments, panels and carpeting.

Repairs, adjusts and installs aircraft seats.

Able to read and understand blueprints, engineering documents, service bulletins, aircraft manuals and catalogs and be able to perform complex cabin reconfigurations.

Has general knowledge of tools.

Understands how to read a micrometer, depth gauge or dial calipers.

Identifies interior fasteners and determines grip lengths required, and has basic knowledge of their installation methods.

Understands and practices correctly basic sealing procedures of aircraft structures.

Identifies the locations of pressurized areas of the aircraft.

Opens and closes areas on the aircraft which are required to be opened for inspection.

Work performed must meet FAA and customer standards.

Follows standards of behavior and appearance for all staff members.

Asks questions as necessary to increase knowledge or skill.

Maintains her or his work area in an orderly and clean manner.

Cleans and removes any foreign objects generated during the course of effecting repairs.

Records her or his time worked as directed by her or his supervisor.

Complies with all safety procedures at all times, without exception.

Complies with all AAR Aircraft Services policies and procedures which apply to her or him.

Keeps her or himself informed of such policies and procedures and asks her or his supervisor for explanations of anything which she or he does not fully understand.

Takes those prudent actions appropriate to the preservation of Company and or customer assets, whether in monetary or other form.

Attends work-related training as scheduled. Performs such other tasks as may be reasonably assigned by her or his supervisor.
Equal Opportunity Employer Minority/Female/Disability/Veteran
AAR CORP