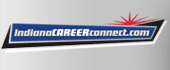 Job Information
Sallie Mae

Technical Architect

in

Indianapolis

,

Indiana
Technical Architect
Indianapolis, IN
Who we are:
Sallie Mae is proud to help Americans aspiring to create the life they want—whether that means helping them make college happen, or something more. Our colleagues across departments and across the country are united in our passion and our customer-first approach. Whether you want to join a growing company, be part of an agile workforce, or gain new skills—you're in the right place.
What You'll Contribute:
The candidate will be a well-rounded Senior Level IT support technician
responsible for a wide range of technical support activities as well as
having opportunities to influence IT architectural direction. The
position will include installing, troubleshooting and maintenance of
technical software, automation of technical IT activities where
possible, interfacing with Application Development personnel and
participating in a 24/7 on-call rotation. A strong knack and desire to
perform troubleshooting activities is required. The technologies
involved include all non-business-related software used at the bank.
This is not an operating system, or network or storage admin position,
but a good working knowledge of those disciplines is necessary. The
ability to code/script to help with automation or troubleshooting
activities is a plus. Knowledge of SQL/Oracle DBs is a plus. There will
be opportunities to work on cloud technologies inclusive of Azure and
Amazon services and solutions. Familiarity with DevOPs and Agile from
an infrastructure and operations perspective is a plus.
The candidate must be experience in a large and fast paced IT environment and must be comfortable communicating with a wide variety of
personnel including vendors, application development, business and
upper management.
What You'll Do:
Install and maintain/upgrade key infrastructure application softwareand document the infrastructure architecture - 20%

Monitor performance & availability of key infrastructureapplications, and provide on-call support of key infrastructureapplications on a rotational fashion with the ability to work withother IT Teams on troubleshooting efforts as required – 20%

Participate in IT architectural sessions to provide expertise to theframework and design of COTS and Cloud solutions and lead medium/largesize infrastructure projects – 20%

Design and implement automation solutions that increase teamoperational efficiencies -10%

Document troubleshooting activities for key infrastructureapplications that can be readily used by all team members – 10%

Get established as an SME (subject matter expert) for at least 4-6infrastructure application/cloud solutions – 10%

Work with Azure and Amazon technical partners, solutions, andservices and participate in budgeting sessions as required – 10%
What You Bring:
Bachelor's degree or equivalent experience

Minimum 12+ years in large data center environments

Demonstrated ability to manage IT infrastructure projects

Demonstrated ability to communicate at all levels within anorganization

DevOps/Agile practitioner

Team player mentality and excellent work ethic

Strong interpersonal communication, presentation, organization andplanning skills

Must possess initiative with strong analytical, problem solvingskills and ability to make complex decisions in potentially ambiguoussituations

Ability to work independently or as part of a team

Strong leadership qualities and strategic skills

Prioritization and time management skills. Ability to execute tasksin a high-pressure environment is crucial

Ability to work with both entry level personnel and Senior levelexecutives
Extra Credit:
Strong aptitude/skills in communication, presentation, andinformation technology

Demonstrated successful client interaction skills

Competency with the operational aspects of complex hosting and IPservices

Mix of consulting and operational experience

Understanding of Information Technology Infrastructure Library(ITIL) framework

Oracle/SQL

Windows/Linux OS

Networking

Coding/Scripting

IIS/.NET/Java

Middletier technologies such as JBOSS EAP, Apache Tomcat etc.

Work experience in a DevOps/Agile culture

IBM Tealeaf

Azure/Amazon cloud services technology
What You'll Get at Sallie Mae:
Comprehensive Compensation and Healthcare Benefits (Medical, Dental, Vision plans)

Financial Well-being : 401(k) company match, employee stock purchase plan, and basic life insurance and short-term disability are provided to employees at no cost

Work/Life Balance : Paid time off, time off to volunteer, and tuition reimbursement. In addition, after 6 months of employment, primary caregivers receive 12 weeks of 100% fully paid time off and secondary caregivers are eligible for 4 weeks of 100% fully paid time off, for birth or adoption

Wellness : Fitness centers/gym subsidies, free Fitbits with step challenges, and wellness education
REQ ID: 84
Sallie Mae is proud to be an equal opportunity (EEO) employer. All qualified applicants will receive consideration for employment without regard to race, color, religion, sex, gender, sexual orientation, national origin, age, genetic information, gender identity, disability, Veteran status or any other characteristic protected by federal, state or local law. If you'd like more information about your EEO rights as an applicant, please click here. EEO is the Law Supplement. Click here to view the U.S. Pay Transparency Policy.
Sallie Mae