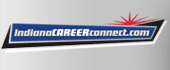 Job Information
UnitedHealth Group

Technical Desktop Support - Indianapolis, IN

in

Indianapolis

,

Indiana
Technology Careers with Optum. Information and technology have amazing power to transform the Healthcare industry and improve people's lives. This is where it's happening. This is where you'll help solve the problems that have never been solved. We're freeing information so it can be used safely and securely wherever it's needed. We're creating the very best ideas that can most easily be put into action to help our clients improve the quality of care and lower costs for millions. This is where the best and the brightest work together to make positive change a reality. This is the place to do your life's best work.(sm)
Primary Responsibilities:
Provide Level 2, Desktop Support, troubleshooting hardware and software issues on desktop, laptop and tablet computers

Use remote control tools to assist off-site users when needed

Configure, deliver, and install new computers and peripherals for new hires

Provide detailed and accurate documentation on incidents and service requests worked within ticket tracking system

Prioritize workload based on service level agreements

Act as a technical resource to others to resolve problems or issues

Anticipate customer needs and proactively identify solutions

Plan, prioritize, organize and complete work to meet established objectives
You'll be rewarded and recognized for your performance in an environment that will challenge you and give you clear direction on what it takes to succeed in your role as well as provide development for other roles you may be interested in.
Required Qualifications:
High School Diploma / GED (or Higher)

3+ years of experience with PC operating systems

3+ years of experience in a customer service role

3+ years of Technology Support experience

3+ years of experience with Microsoft Outlook (emails, calendar); Microsoft Word (creating and editing documents); Microsoft Excel (manipulation of data, sorting/filtering, spreadsheets, formulas)

Must have access to reliable transportation that will enable you to travel to client sites within a designated area

Ability to travel less than 25% of the time to Local client sites

You will be asked toperform this role in an office setting or other company location

If you need to entera work site for any reason, you will be required to screen for symptomsusing the ProtectWell mobile app, Interactive Voice Response (i.e.,entering your symptoms via phone system) or a similar UnitedHealthGroup-approved symptom screener. When in a UnitedHealth Group building,employees are required to wear a mask in common areas, In addition,employees must comply with any state and local masking orders.
Preferred Qualifications:
Bachelor's Degree (or Higher)

CompTIA A+ Certification

Experience with Networking Principles, Internet Protocol Suite (TCP/IP), Local Area Networks (LAN) and Wide Area Networks (WAN)
Physical and Work Environment:
Must be able to lift up to 50 pounds of computers or other IT equipment
UnitedHealth Group is an essential business. The health and safety of our team members is our highest priority, so we are taking a science driven approach to slowly welcome and transition some of our workforce back to the office with many safety protocols in place. We continue to monitor and assess before we confirm the return of each wave, paying specific attention to geography-specific trends. We have taken steps to ensure the safety of our 325,000 team members and their families, providing them with resources and support as they continue to serve the members, patients and customers who depend on us.
Some of the steps we've taken to ensure employeewell-being include:
Launched our ProtectWell appand UnitedCARES program to help ease the burden and stress for ourUnitedHealth Group team members and their immediate family affected byCOVID-19

Daily updates from our CEO DaveWichmann to support and inspire team members during this challenging time

Onsite social distancing andincreased sanitization measures for employees who have been welcomed backto our offices

Fully cover the COVID-19healthcare costs for our employees

Employees who self-identify ashigh risk or who live with someone who is high risk have been asked toremain working from home
You can learn more about all we are doing to fight COVID-19 and support impacted communities: click here at https://www.unitedhealthgroup.com/newsroom/addressing-covid.html . at https://www.unitedhealthgroup.com/newsroom/addressing-covid.html
What we do defines who we are. Take a deeper look at how we're providing support during this global health crisis and search for a way you can get involved. View our COVID-19 Resources Page: click here at https://www.unitedhealthgroup.com/ . at https://www.unitedhealthgroup.com/
Diversity creates a healthier atmosphere: UnitedHealth Group is an Equal Employment Opportunity/Affirmative Action employer and all qualified applicants will receive consideration for employment without regard to race, color, religion, sex, age, national origin, protected veteran status, disability status, sexual orientation, gender identity or expression, marital status, genetic information, or any other characteristic protected by law.
UnitedHealth Group is a drug-free workplace. Candidates are required to pass a drug test before beginning employment.
Keywords: UnitedHealth Group; Optum; Associate Technical Support Analyst; Eden Prairie, MN; Minnetonka, MN; customer Service; technology support; Outlook; Word; Excel; TCP/IP; LAN; WAN, hiring immediately
UnitedHealth Group