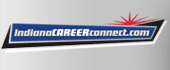 Job Information
American Structurepoint

Technical Director

in

Indianapolis

,

Indiana
Position Summary:
The Technical Director is integral to the expansion of the Utility Infrastructure practice. This will include growing business with existing clients as well as developing new clients. It also includes expanding into new practice areas and geographic markets.
General duties are marketing and sales including, selling new projects to existing and new clients, participation in proposal and interview preparation, attending weekly marketing meetings, as well as directing and accompanying business development staff to establish new clients.
Client management including client touches to determine customer satisfaction and serving as principal-in-charge for select clients. Management of project roadblock resolution and client problem solving for select clients and projects. Input into project pricing to optimize profitability for selected clients and projects.
Technical Directors work under the direction and mentoring of the Group Leader and Utility Infrastructure Executives and are expected to be proficient with all of the engineering and management tasks of the Staff/Project Engineers and Project Managers. They are expected to set an example for staff by properly complying with all company and group policies and procedures and are to serve as a technical expert representing American Structurepoint to existing and potential clients.
Technical Leadership
Provide technical guidance to utility infrastructure staff in the areas of regulations, drinking water, wastewater, stormwater, construction, funding, and/or utility management.

Solve technical problems

Write technical papers and conduct presentations at conferences

Participate in local and/or national industry, professional, and community organizations
Quality Assurance
Lead quality management process

Provide quality review of projects at milestones

Lead improvement of standard design documents and tools
Staff Development
Lead knowledge sharing internally by organizing continuing education programs

Develop technical skills of Engineers and Project Managers

Develop Project Managers to prepare proposals, establish fees, create/maintain client relationships

Participate in employee performance reviews

Lead collegiate environmental engineering outreach program

Participate in employee hiring process
Utility Infrastructure Vision
Define and pursue strategic practice areas and capabilities to position the team for maximum potential performance and profit in the marketplace

Setting and following business development plans setting the direction of the Utility Infrastructure group within the company
Client Management
Maintain positive relationships with existing clients, focused on developing profitable repeat work

Provide technical support for our sales force

Serve as Principal-in-Charge for selected clients
Marketing and Sales
Attend weekly marketing meetings

Participation in proposal development, interview preparation, and agreement preparation along with project team and Communications Group

Understand past project performance, historical, and industry data to determine project costs and to develop pricing for maximum profitability in the market

Look for opportunities to sell new projects to existing and new clients

Accompany business development people to establish new client relationships

Engage in selling and cross-selling American Structurepoint services

Performance Measures:

The primary measurement of success for this position is the overall growth of volume and profitability of our Utility Infrastructure business unit. Other measurements are as follows:

Involvement in strategic direction of Utility Infrastructure

Growth of Utility Infrastructure in strategic markets

Active participation in selling and closing sales on significant projects

Number of client relationships established and maintained

Quality of projects as measured by client satisfaction and construction process

Progress of Team staff development

Amount and volume of Team billings
Education: Bachelor's Degree (Master's or PhD preferred) in Environmental Engineering or Equivalent
Experience:
Registered engineer with 15 or more years diversified Utility Infrastructure engineering/management experience

Broad technical knowledge of the utility infrastructure engineering and construction industry in Indiana, with specific areas of technical expertise

Experience in sales and marketing of services, as well as a track record of building client relationships

Demonstrated network of existing clients and ability to pursue new client relationships

Proven leadership ability, as well as excellent written and verbal communication skills
Certification: Professional Engineering License in at least one state, with ability to obtain Indiana licensure within six months of employment; Board Certified in Environmental Engineering (BCEE), preferred
ID: 2020-1479
External Company URL: www.structurepoint.com
Street: 9025 River Road