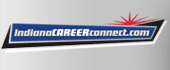 Job Information
Lumen

Technical Marketing Writer - Works From Home

in

Indianapolis

,

Indiana
About Lumen
Lumen is guided by our belief that humanity is at its best when technology advances the way we live and work. With 450,000 route fiber miles serving customers in more than 60 countries, we deliver the fastest, most secure global platform for applications and data to help businesses, government and communities deliver amazing experiences. Learn more about Lumen's network, edge cloud, security and communication and collaboration solutions and our purpose to further human progress through technology at news.lumen.com, LinkedIn: /lumentechnologies, Twitter: @lumentechco, Facebook: /lumentechnologies, Instagram: @lumentechnologies and YouTube: /lumentechnologies.
The Role
We are seeking a Technical Marketing Writer to drive the creation and delivery of unique content creation for a range of products including Cloud Edge and API Marketplace. The ideal candidate will have a passion for technology, a life-long approach to learning, and a collaborative nature that works with multiple resources to identify and develop valuable customer outcomes from highly technical inputs.
The Technical Marketing Writer will be responsible for creating and editing a variety of content, leveraging the thought leadership potential of Lumen's SMEs. This person will conduct detailed interviews by working with sales overlays, sales engineers, product management, and others to support content creation in the form of blog posts, product webinars, technical white papers, knowledge base articles, instructional videos and product demos. Audiences for this content range from DevOps community to IT decision makers.
This role is expected to understand and monitor the changing market and target audience landscape, and be the technical subject matter expert for their portfolio of offerings.
This is a highly visible role across the organization that will require collaboration with cross-functional teams including Product Management and Product Development, Marketing Communications, Corporate Communications, Sales Enablement and Training, Learning and Development, Analyst Relations, as well as the Sales Organization.
The Main Responsibilities
To meet these requirements, the candidate must first have a solid understanding of Edge Computing, cloud computing, application programming interface (API) technology. Second, they must be familiar with messaging the value of these solutions to a range of audiences. And finally, they must possess content creation experience to develop and package technical marketing messages targeting a variety of customer and prospect personas.
The person works independently and therefore must be self-motivated.
Create content for technical audiences, including technical case studies, white papers, knowledge base articles, how-to videos, developer portal content, and product demos

Develop a comprehensive content strategy and maintain content calendar

Participate in content planning and ideation sessions

Plan schedule and conduct interviews with SMEs to gain knowledge and create written and video content
What We Look For in a Candidate
Required
Bachelor's degree or equivalent education and experience

3+ years of direct B2B marketing experience with solid knowledge of marketing tactics

Experience in a product marketing, sales enablement or product management role in Edge Computing.

A great attitude - willingness to learn new skills, take initiative, and collaborate across teams.

Aptitude to quickly come up to speed on new technology concepts. Passion to evangelize disruptive new technologies.

Ability to react to frequent changes in duties and volume of work.

Comfortable accepting responsibility for medium to large scale projects involving multiple resources and spanning many months from start to finish.

Ability to manage multiple concurrent activities.
What to Expect Next
Requisition #: 251252
EEO Statement
We are committed to providing equal employment opportunities to all persons regardless of race, color, ancestry, citizenship, national origin, religion, veteran status, disability, genetic characteristic or information, age, gender, sexual orientation, gender identity, marital status, family status, pregnancy, or other legally protected status (collectively, "protected statuses"). We do not tolerate unlawful discrimination in any employment decisions, including recruiting, hiring, compensation, promotion, benefits, discipline, termination, job assignments or training.
Disclaimer
The above job definition information has been designed to indicate the general nature and level of work performed by employees within this classification. It is not designed to contain or be interpreted as a comprehensive inventory of all duties, responsibilities, and qualifications required of employees assigned to this job. Job duties and responsibilities are subject to change based on changing business needs and conditions.
Salary Range
Salary Min :
72540
Salary Max :
120000
This information reflects the anticipated base salary range for this position based on current national data. Minimums and maximums may vary based on location. Individual pay is based on skills, experience and other relevant factors.
This position is eligible for either short-term incentives or sales compensation. Director and VP positions also are eligible for long-term incentive. To learn more about our bonus structure, you can view additional information here. (https://jobs.lumen.com/global/en/compensation-information) We're able to answer any additional questions you may have as you move through the selection process.
As part of our comprehensive benefits package, Lumen offers a broad range of Health, Life, Voluntary Lifestyle and other benefits and perks that enhance your physical, mental, emotional and financial wellbeing. You can learn more by clicking here. (https://centurylinkbenefits.com)
Note: For union-represented postings, wage rates and ranges are governed by applicable collective bargaining agreement provisions.
Salary Range
Salary Min :
72540
Salary Max :
120000
This information reflects the base salary pay range for this job based on current national market data. Ranges may vary based on the job's location. We offer competitive pay that varies based on individual experience, qualifications and other relevant factors. We encourage you to apply to positions that you are interested in and for which you believe you are qualified. To learn more, you are welcome to discuss with us as you move through the selection process.
Lumen