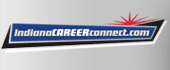 Job Information
Oracle

Technical Project Manager

in

Indianapolis

,

Indiana
Manage the development and implementation process of a specific company product.
Manage the development and implementation process of a specific company product involving departmental or cross-functional teams focused on the delivery of new or existing products. Plan and direct schedules and monitor budget/spending. Monitor the project from initiation through delivery. Organize the interdepartmental activities ensuring completion of the project/product on schedule and within budget constraints. Assign and monitor work of systems analysis and program staff, providing technical support and direction.
Work is non-routine and very complex, involving the application of advanced technical/business skills in area of specialization. Leading contributor individually and as a team member, providing direction and mentoring to others. BS or MS degree or equivalent experience relevant to functional area. Seven years of project management, product design or related experience preferred.
Oracle is an Affirmative Action-Equal Employment Opportunity Employer. All qualified applicants will receive consideration for employment without regard to race, color, religion, sex, national origin, sexual orientation, gender identity, disability, protected veterans status, age, or any other characteristic protected by law.
Job Description:
The Technical Project Manager will be primarily responsible for all system administration duties associated with the NGCC (Next Generation Contact Center) Infrastructure Bug Fix/Vulnerability remediations. This Role will be expected to manage and coordinate Contact Center Quarterly & Monthly remediation scheduling, planning & execution, provide reports for management use, demonstrate system health and compliance based on pre-defined standards, routine maintenance as part of patching related activities.
The Project Manager co-ordinates with the OIT Compute Operations to ensure Linux and Windows OS patching is scheduled and allocates SREs (Service Reliability Engineers) required to patch Oracle & 3rd Party Middle-Ware, Databases and Applications. The Project Manager will also allocate additional SREs as needed for additional maintenance activities such as DNS, Network, Storage & Capacity Management ensuring resources are executing to the plan, allocating additional SREs as needed, resolving, escalating issues that occur during maintenance windows.".
Responsibilities:
Ensure all managed assets within each service Application are scheduled for, and patched against security vulnerabilities and software bugs in line with the Customer Patching Policy
Coordinating the testing of systems after installation, and documenting all associated procedures
Provision of patching reports and statistics detailing all managed assets patched including details of the patches installed
Report vulnerability remediation success rate metrics to Stakeholders as each maintenance window completes
Ownership of the patching schedule for managed assets including the agreement of dates/times for installation of patches
Management of any emergency patching activities required on an ad-hoc basis
Create and Manage any patching Risks relating to managed assets
Attending/Coordinating meetings with the teams representing patch management both from a technical and administrative perspective
Able to communicate effectively at all levels of the organization, with internal or external NGCC SREs, in written and oral format.
Able to handle multiple tasks/activities. Ensure necessary administration tasks are completed; direct others as necessary.
Provides real time status updates of activities to Customers via e-mail and Slack.
Coordinate and Provide backup and recovery plans for services as needed
Develop and document technical processes and procedures as needed.
Adhere to strict Information Systems security guidelines in all cases.
Maintain security audit/scans information on all NGCC hosts
Prepare security documentation for Compliance Security and Management review.
Qualifications
Associate or bachelor's degree and a minimum of 7 years of related experience
Patch Management & Patch Automation experience
Linux OS Environment, Windows Server Environment, Network and DBaaS Experience
Security experience, ensuring estate is patched to current level
Complex patching environments experience
Strong Service Delivery Management experience
Demonstrated ability to solve complex technical problems with little or no assistance.
Excellent written, verbal, and interpersonal skills.
Experience of producing reports on State of service (end of life/end of service life)
Job: *Information Technology
Organization: *Oracle
Title: Technical Project Manager
Location: United States
Requisition ID: 200010JT
Oracle