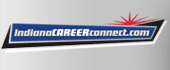 Job Information
The Hartford

Technical Property Specialist

in

Indianapolis

,

Indiana
You are a driven and motivated problem solver ready to pursue meaningful work. You strive to make an impact every day & not only at work, but in your personal life and community too. If that sounds like you, then you've landed in the right place.
The Hartford is expanding its Risk Engineering Property Team and is seeking a Property Specialist with Highly Protected Risk (HPR) skills and experience. A Degree in Fire Sciences or Engineering discipline is preferred.
This role will conduct Property Specialist Risk Assessment surveys and service at complex applicant and written business to determine overall risk. In addition, a unique opportunity exists to train and mentor field staff, as well as serve as a technical property resource for Risk Engineering and Underwriting.
The position will report into the Sr Managing Director of Property & Inland Marine, Risk Engineering Organization. It will have accountability specific to the deployment of Underwriting and Risk Engineering practices for the Property Line of Business, with support to the Marine and International Lines of Businesses where applicable. This role will require travel so access to a major airport is required.
Responsibilities:
Support the strategic direction of the Property and Marine lines of business by working closely with the Director of Property and Marine as well as underwriting in the development and support of the initiatives.

Develop and deliver Risk Engineering products and services inclusive of training, collateral materials, technical assistance and support to both our internal and external partners is a key aspect of this position.

Provide the needed technical guidance to understand and anticipate changes in industry, regulation, appetite and strategic business needs.

Act in a business consultative role to our internal and external business partners.

Strengthen the level of expertise within the REO in the Property discipline. Oversee and provide the technical assistance and support to the Field as well as all internal and external partners.

Regularly communicate and collaborate with Marine; Property and International business partners to create a strong and credible relationship and to support their Property technical needs.

Assist in the development and delivery of key training initiatives for all of the products and services that the Property business partners require.

Plan, organize and manage resources to bring about the successful completion of specific project goals and objectives as directed by the Sr Managing Director of Property & Inland Marine
Qualifications:
BA/BS degree in a science or engineering. Experience in insurance or related field is preferred with a minimum of 10 years related experience.

Certification/designation(s) (i.e.) CFPS, CSP, CIH, CPCU, ARM, PE, etc. (at least one is preferred, but is not required)

Superior analytical and problem solving skills.

Ability to work in a fast changing, dynamic environment. The ability to work on multiple tasks and assignments.

Results orientated and high level of accountability.

Motivated, self-starter. Works independently with minimal oversight.

Ability to work confidently with all levels of management across organizations including senior executives in Home Office as well as the Field.
Equal Opportunity Employer/Females/Minorities/Veterans/Disability/Sexual Orientation/Gender Identity or Expression/Religion/Age
Exec Consultant Risk Eng - KR07HE
Human achievement is at the heart of what we do.
We believe that with the right encouragement and support, people are capable of achieving amazing things.
We put our belief into action by ensuring individuals and businesses are well protected, and by going even further – making an impact in ways that go beyond an insurance policy.
Nearly 19,000 employees use their unique talents in careers that span a variety of disciplines – from developing the latest technology to creating and promoting our products to evaluating future financial risks.
We're also committed to programs that drive education and support volunteerism, which put human beings first. We do it because it's the right thing to do, and because when our customers, communities and employees succeed, we all do.
Privacy PolicyLegal NoticeAccessibility StatementProducer Compensation EEO
The Hartford