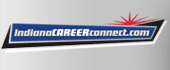 Job Information
Axalta Coating Systems

Technical Service Specialist - Culver

in

Indianapolis

,

Indiana
Axalta Coating Systems Ltd. ("Axalta," or the "Company"), is a leading global manufacturer, marketer and distributor of high-performance coatings systems. With over a 150-year heritage in the coatings industry, Axalta is known for manufacturing high-quality products with well-recognized brands supported by market-leading technology and customer service.
Over the course of the Company's history, Axalta has remained at the forefront of the industry by continually developing innovative coatings technologies designed to enhance the performance and appearance of customers' products, while improving the customer's productivity and profitability. Axalta's diverse global footprint of 50 manufacturing facilities, four technology centers, 47 customer training centers and more than 14,000 team members allows the Company to meet the needs of customers in over 130 countries. Axalta serves its customer base through an extensive sales force and technical support organization, as well as through approximately 4,000 independent, locally-based distributors. The Company's scale and strong local presence are critical to its success, allowing leverage of the technology portfolio and customer relationships globally while meeting customer demands locally.
Axalta operates its business in two operating segments: Performance Coatings and Transportation Coatings, serving four end markets, including: Refinish, Industrial, Light Vehicle and Commercial Vehicle, across the following four regions: North America, EMEA, Latin America and Asia-Pacific.
The Technical Service Representative will provide in-house technical direction and assistance to customer regarding the use of product lines and basic application methods. The on-site location will be Culver, Indiana.
Serve as an expert in a single technology or have a working knowledge of multiple technologies that may support multiple sites

Provide intermediate technical direction and assistance to customers regarding the use of product lines and facilitates account management in coordination with Sales Team

Respond to complex questions and concerns from customers regarding product lines and general performance requirements

Serve as an operational advisor to customers by applying general quality tools and analytical concepts to assist with improving product quality, efficiency and line design.

Serves as liaison with sales by interacting with line management & personnel and developing a complete understanding of needs & operations and providing recommendations

Work closely with Axalta Technical and Manufacturing Teams to maintain product quality

Conduct, at a minimum, monthly line audits (more frequent as required) and report findings back to sales and the customer

Preparing accurate and timely Technical Service reports, typically weekly but more frequently as required

Help customer manage inventory on - hand, including proper inventory rotation (FIFO) and order placement. If necessary, lead Axalta managed inventory program and mutual standard program which may require conducting at a minimum, monthly inventory counts with customer.

Follow all Axalta and customer safety regulations

Minimum 5-10 years as Technical Services Specialist in wood coatings and finishing lines

High School graduate or equivalent

Demonstrated industry and product applications experience

Full understanding of 100% solids curable coatings and spray application

Primary flooring segment experience is necessary

Understanding of multiple application methods and equipment types in industry

Strong on-line color matching capability; proficient with color computer & dispensing equipment

Possess excellent organizational and time management skills with ability to prioritize and assign work

Possess excellent communication skills, both written and verbal with demonstrated ability to communicate across all levels of the organization

Strong customer service aptitude and teamwork skills

Proficiency with MS Office

Courses in LSS is helpful
"Please note that Axalta Coating Systems will not accept any candidate profiles sent unrequested and unsolicited by recruiting agencies. Axalta Coating Systems collaborates with preferred providers based on framework agreements and will not pay any fees to recruiting agencies without an agreement. Should Axalta Coating Systems receive a candidate profile form a recruiting agency with which there is no framework agreement, and should the respective candidate be considered or hire, this will not entitle the recruiting agency to claim payment or fees.
Requisition ID: 2020-4639
External Company URL: www.axalta.com