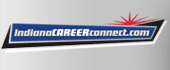 Job Information
Belcan

Test Engineer (Facilities Systems)

in

Indianapolis

,

Indiana
Test Engineer (Facilities Systems)
Job Number: 312425
Category: Test
Description: A Test Engineer position in Indianapolis, IN is currently available through Belcan with one of our top manufacturing clients. In this role, you will be responsible for supporting various duties such as calibration, maintenance, installation and repair of Test Facilities Instrumentation, including computer based data acquisition systems. The work is either done in the Test Facilities or on bench in a workshop environment.
KEY QUALIFICATIONS:
 Understands the fundamentals of heat transfer, fluid dynamics, and thermodynamics
 Understands material science fundamentals
 Design of experiments and data analysis technique knowledge
 Experience with technical computing; Matlab, Modelica, or Python
 Proficient with Microsoft; Excel, Project, PowerPoint, and Word
 Ability to communicate verbally and in writing with diverse audiences including cross functional team members, senior leaders, global suppliers, and external customers including service managers and technicians.
 Self-starter with ability to learn quickly
 Experience working in a team environment
 Organized with strong attention to detail
 Collaborate with lab technicians and engineering to complete performance testing, reliability testing and agency testing requirements
 Collaborate cross-functionally to ensure robust test planning and execution across multiple development programs
 Lead efforts to decrease test cycle time and increase productivity
 Work closely with engineering teams to provide innovative solutions for data acquisition and test
 Ensure compliance with ISO standards and documentation
 Update standard work documents for new and existing procedures
 Drive continuous improvement
 Work with lab personnel, global supplier development teams and their associated management teams to ensure successful completion of test plans and unit builds
 Identify and escalate process bottlenecks and barriers to ensure projects move quickly
 Purchasing lab supplies or preparing ordering lists for lab equipment operations.
 Responsible for test article inventory and build
 In collaboration with Quality organization, accurately report and act on any product safety risk identified or notified
 Willingness to take on any task or project that will benefit the group or company
EDUCATIONAL REQUIREMENTS:
Bachelor"s degree in Mechanical Engineering
If you are interested in this Test Engineer job in Indianapolis, IN, please apply via the 'apply now' link provided.
Belcan is a global supplier of engineering, technical recruiting, and IT services to customers in the aerospace, industrial, and government sectors. Belcan engineers better outcomes through adaptive and integrated services-from jet engines, airframe, and avionics to heavy vehicles, chemical processing, and cybersecurity. Belcan takes a partnering approach to provide customer-driven solutions that are flexible, scalable, and cost-effective. Our unique capabilities have led to continuous growth and success for nearly 60 years. We are a team-driven Equal Opportunity Employer committed to workforce diversity.
Location: Indianapolis , IN
Minimum Experience (yrs): 1-2
Required Education: Bachelor (BA, BS...)
Benefits:
Return to search results Email this job to a friend (emailjobs.asp?jo_num=312425)
If you have previously registered with us, pleaseLog in (memberlogin.asp) to apply for this position.
*Logged in members may also add jobs to their job cart