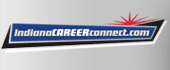 Job Information
SAIC

Test Engineer

in

Indianapolis

,

Indiana
Description
Description
SAIC is looking to add a new Software Test Engineer to provide testing support as a member of an integrated project development. He/she will be working with Developers to test custom developed software as required. The Test Engineer will be responsible for providing input to project release plans that cover project inception through delivery and on-going operational maintenance. They will be expected to analyze and solve complex testing related problems; review other developers and tester's work products for correctness, adherence to the project design concept and user standards.
This is a Remote / Work from home position.
Job Responsibilities:
Successful candidate will be responsible for:
Analyzing complexrequirements and design documents to develop test plans and test cases

Executing manual testcases; documenting actual results during execution; reviewing the test resultsand reporting anomalies (if any) into the defect tracking database

Developing newautomation scripts and updating existing scripts to meet the newly addedfunctionalities

Executing automatedtest scripts; reporting execution results and identifying unsuccessfulexecution (if any)

ExecutingLoad/Performance testing by running the load test scripts and generating the loadtest execution results reports

Tracking the defectsfrom creation to closure; documenting detail description of defect and workingwith developers to reproduce

Deploying software totest environments and monitoring server logs during testing and identify errorsand/or unexpected log entries

Participating and/orfacilitating the test case peer review meetings and providing feedback makingsure that developed test cases meet the client requirements

Assisting with generationof RTM, maintaining regression test database, and creating test reports at theend of each testing phase

Performing an internalquality assurance check on all deliverables to ensure that all deliverables arecomplete, accurate, and adhere to the client's standards

Providing assistanceto business analyst with business/functional requirements and developers withtechnical requirements
Qualifications
Required Skills & Education:
· Bachelor's degree in Computer Science or a related field and
2+ years of software experience or a Master's degree and 1+ years of software experience. May accept an additional 4 years of experience in lieu of a degree.
· Strong knowledge of Software Testing Lifecycle/Testing Methodologies
· Ability to analyze complex requirements and design documents to create detailed test cases and scripts
· Expertise in executing test cases and documenting actual results, identifying software defects and creating test reports
· Experience working in an Agile/Scrum development process
· Basic Knowledge of Structured Query Language
· Experience with configuration management and version control tools such as Atlassian suite, JIRA and/or Subversion
· Excellent oral and written communication skills.
· Ability to work productively in a dynamic, priority shifting, deadline-driven environment.
· Excellent organizational, presentation, and business analysis skills.
REQNUMBER: 2019917-US-United_States
SAIC