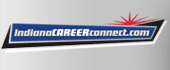 Job Information
Masco Corporation

Trade Sales Analyst

in

Indianapolis

,

Indiana
Job Description
Purpose:
Are you someone who loves to aid in the strategic direction and execution of team goals? Do you like to analyze data and provide guidance and support that drives top line sales growth? The Trade Sales Analyst role is vital to the organization as you will provide reporting, analysis, and insights to key members of the Trade channel. If you are a someone who enjoys making an impact, then we would love to have you join our team!
Responsibilities:
We are seeking an analyst to help us grow our data literacy and analytics acumen. Some of your key responsibilities include:
Market Insights & Analytics : We need to understand our industry and the market at a micro level. Where are we underpenetrated and therefore have opportunities? Help us dive into our many segments to uncover possibilities.

Sales Forecasting : In this constantly evolving economy, forecasting sales has become increasingly more complicated. We need you to develop best in class forecasting methods to deliver accurate sales projections for our top trade customers.

Report Generation and Analysis : Provide both ad hoc, as well as, monthly sales reporting, including Key Performance Indicators and customer specific sales reports. Analyze these reports and provide insights on key findings and opportunities.

Program Oversight, Execution, and Recommendation: We are an organization that desires to be proactive rather than reactive. We need your help to find opportunities to further optimize our budgets.

PowerBI Report Creation: Generate efficiencies by automating reports within our PowerBI tool. Leverage the tool to create dashboards.
Education & Experience:
A successful candidate will be a lifelong learner who has:
Bachelor's Degree in a business-related field with 3+ years of sales or financial analysis experience

PowerBI experience

Strong Excel and PowerPoint skills

Ability to work independently with minimal direction

Adaptability to change and work within an environment with multiple and changing priorities
Company
Delta Faucet Company
Shift
Full or Part Time
Full time
Masco Corporation (the "Company") is an equal opportunity employer and we want to have the best available persons in every job. The Company makes employment decisions only based on merit. It is the Company's policy to prohibit discrimination in any employment opportunity (including but not limited to recruitment, employment, promotion, salary increases, benefits, termination and all other terms and conditions of employment) based on race, color, sex, sexual orientation, gender, gender identity, gender expression, genetic information, pregnancy, religious creed, national origin, ancestry, age, physical/mental disability, medical condition, marital/domestic partner status, military and veteran status, height, weight or any other such characteristic protected by federal, state or local law. The Company is committed to complying with all applicable laws providing equal employment opportunities. This commitment applies to all persons involved in the operations of the Company regardless of where the employee is located and prohibits unlawful discrimination by any employee of the Company.
Masco Corporation is an E-Verify employer. E-Verify is an Internet based system operated by the Department of Homeland Security (DHS) in partnership with the Social Security Administration (SSA) that allows participating employers to electronically verify the employment eligibility of their newly hired employees in the United States. Please click on the following links for more information.
E-Verify Participation Poster: English & Spanish at https://e-verify.uscis.gov/web/media/resourcesContents/E-VerifyParticipationPoster_ES.pdf
E-verify Right to Work Poster: English at https://www.uscis.gov/sites/default/files/USCIS/Verification/E-Verify/E-VerifyNativeDocuments/RighttoWorkPosterEnglish.pdf , Spanish at https://www.uscis.gov/sites/default/files/USCIS/Verification/E-Verify/E-VerifyNativeDocuments/RighttoWorkPosterSpanish.pdf
#LI-DNI
#CB, #MONS-PLUMB
Masco Corporation is a global leader in the design, manufacture and distribution of branded home improvement and building products. Our products enhance the way consumers all over the world experience and enjoy their living spaces. Our portfolio of industry-leading brands includes Behr® paint; Delta® and Hansgrohe® faucets, bath and shower fixtures; Kichler® decorative and outdoor lighting and HotSpring® spas, to name a few.
At Masco, we believe in better living possibilities—for our homes, our environment and our community. Across our businesses and geographies, we seek out these possibilities to grow ourselves, enhance our consumers' lives, create returns for our shareholders and improve the world around us. We believe a strong, supportive presence in the communities where we live, work and do business is vital. We partner with organizations that are as driven as we are to support the growth of our communities, encourage and enable equity and provide safe, affordable housing for all families.
Masco Corporation