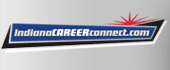 Job Information
American Structurepoint

Traffic Project Manager

in

Indianapolis

,

Indiana
American Structurepoint is constantly defining the built environment by creating an atmosphere of creativity, responsibility, diversity, accountability, and entrepreneurship. We believe that innovation comes from a constant flow of diverse ideas. The phrase "because that's how we've always done it" is never a part of our conversations. We encourage our experts to try new things and explore ideas that can help our clients achieve their goals, even if those ideas are unconventional. We are looking for innovative, creative, and passionate professionals who seek excellence in all they do to serve their clients. We invite you to explore the following exciting opportunity to join our team:
Group: Traffic
Position: Project Manager
Location: Indianapolis, IN
The largest team of traffic engineers in Indiana is looking to expand. We are seeking a Traffic Project Manager that will assume primary control of traffic projects. General Responsibilities will include performing professional traffic design services; managing, controlling, and monitoring all aspects of the project; technical leadership; quality assurance; and client coordination.
Traffic Services
Manage, perform, and review traffic analysis studies

Manage, perform, and review signal design and operations analysis

Attend continuing education classes to achieve and maintain PTOE certification
Project Management
Prepare proposals, fee justifications, and contracts for each project in conjunction with the Traffic Services Manager, Department Manager, and Principal-in-Charge

Plan, direct, and coordinate all activities of the project to ensure that goals or objectives of these projects are accomplished within prescribed funding and schedule parameters

Establish a project work plan for each project which includes essential elements of the project with major milestones and potential roadblocks, the project schedule, and the financial plan that includes the project budget, a man-hour utilization forecast, and a billing forecast

Monitor and control the project financial plan, review project cost sheets, and prepare monthly invoices for each project

Prepare monthly cost/profit analysis and billing projections for each project

Coordinate with the Traffic Services Manager and other project managers for allocation of personnel to staff each project

Coordinate each project with the client, INDOT, and local government agencies, permitting agencies, utility companies, and land acquisition professionals as necessary to drive the project schedule.

Aggressively seek additional compensation for work outside the original scope of each project. Prepare contract amendments as necessary.

Serve as representative of firm at all required project meetings, presentations, and public hearings, and prepare documentation of items discussed
Technical Leadership
Direct and coordinate activities of design engineers and technicians to ensure project progresses on schedule and within prescribed budget

Mentor and provide direct hands-on assistance when teaching new design elements, oral and writing skills to design engineers and technicians

Identify project roadblocks and obtain assistance in resolving them

Stay current with design manuals and project development procedures
Quality Assurance
Supervise the work of all project personnel to ensure that each project meets the highest professional standards, follows the established quality assurance plan, and maintains the established budget and schedule

Review the final design drawings and computations prepared by design engineers and technicians for completeness and accuracy prior to every submittal
Client Coordination
Maintain positive relationships with clients to resolve all project questions such as project scope, design exceptions, project development process, schedule, extra work, and billings

Be responsive to all client requests

Look for new opportunities with existing clients

Provide support for business development sales force
Performance Measures
Quality of traffic services provided

Successful completion of projects

Profitability of projects

Number of client relationships established and maintained

8+ years of experience

INDOT/ODOT experience required (relative to location)

Municpal experience is a plus

PE and PTOE certification required (or near completion)
ID: 2021-1525
External Company URL: www.structurepoint.com
Street: 9025 River Road