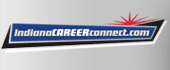 Job Information
Legends Hospitality

Web Accessibility Specialist (Indianapolis, IN)

in

Indianapolis

,

Indiana
Description
LEGENDS
Legends is a holistic agency that specializes in delivering solutions for legendary brands. We approach each project with our 360-degree service solution. Our Global Planning, Global Sales, Hospitality, and Merchandise service solutions collaborate on every project to ensure success across each of our six verticals including professional sports, collegiate, attractions, entertainment, international, and conventions.
Our intellectual property is our people. It's our expertise that makes up Legends. We know what it's like to be on the team, business, or athletic department side, which drives our passion in creating solutions for our partners. Collectively, our leadership has over 300 years of experience in sales and sponsorship, analytics and valuation, hospitality and operations.
THE ROLE
The Web Accessibility Specialist is responsible for identifying and resolving issues through quality assurance testing and suggesting potential solutions for accessibility barriers based on the WCAG 2.1 Level AA standards as well as compliance with the ADA, Section 508, and other accessibility related laws. Contributes to efforts aimed at delivering accessible websites, applications, and content by conducting quality assurance evaluations.
ESSENTIAL FUNCTIONS & RESPONSIBILITIES
Conduct automated and manual accessibility audits and perform quality assurance evaluations to ensure Legends' websites are compliant with Web Content Accessibility Guidelines (WCAG) 2.1 AA with Americans with Disabilities Act (ADA) standards.

Record problems/defects identified during testing. Retest problems after they are resolved by the development team. Communicate the status of testing, including reporting of overall test results.

Establish communication, monitor implementation of corrective actions, and remediate errors/alerts on audit findings with the Legends web development team.

Collaborate with web developers on WCAG compliant designs.

Develop/maintain standard templates for testing applications for WCAG compliance.

May create/maintain automated test scripts.

Create/execute WCAG test plans and scenarios on new websites and updates to existing websites.

Suggest necessary support procedures and training documentation.

Maintain updated resource materials for ongoing WCAG Compliance.
QUALIFICATIONS
Bachelor's degree plus three years of experience with software design and testing. Experience working with and/or developing web content that achieves Priority 2 or Level AA conformance as prescribed by the W3C, (WCAG 2.1) while also complying with Section 504 of the Rehabilitation Act of 1973.
Job Knowledge, Skills and Abilities
Knowledge of Web Content Accessibility Guidelines 2.1.

Extensive knowledge of web communication accessibility barriers.

Thorough knowledge of personal computers, internet technologies, and Microsoft Office suite of tools including: Word, Excel, PowerPoint, Visio and Project.

Knowledge of programming concepts.

Knowledge of full system development life cycle and Shopify platform preferred.

Skill in the management and execution of test cases to ensure appropriate coverage of the system's functionality.

Strong diagnostic, testing and problem-solving skills. Strong analytical, communication, and team skills.

Ability to communicate to a wide range of project stakeholders (e.g. Executives, Managers, Designers, Developers, and Administrators.

Experience working in corporate retail environment preferred.

Ability to integrate accessibility principles with systems development life cycle.

Ability to analyze error conditions and develop appropriate solutions.

Ability to approach problems with a sense of ownership, enthusiasm, and innovation.

Ability to adapt to a changing environment and multitask assignments.

Ability to establish and maintain effective working relationships.

Physical Demands

Position requires spending long hours sitting using computers.

Have good vision and ability to sketch.
Work Environment
Position is in a busy office and is faced with constant interruptions.
Remote work also a possibility due to Covid restrictions
Legends is an Equal Opportunity employer. All qualified applicants will receive consideration for employment without regard to race, color, religion, sex, age, national origin, disability, or genetic information.
Qualifications
Skills
Required
Microsoft Office(Excel, PPT, Word, Outlook): Expert
Experience
Required
3 years: Software design and testing.