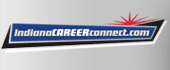 Job Information
Travelers

Workday Analytics Analyst

in

Indianapolis

,

Indiana
Company Summary
Taking care of our customers, our communities and each other. That's the Travelers Promise. By honoring this commitment, we have maintained our reputation as one of the best property casualty insurers in the industry for over 160 years. Join us to discover a culture that is rooted in innovation and thrives on collaboration. Imagine loving what you do and where you do it.
Job CategoryHuman Resources, Project Management, Technology
Target Openings1
Job Description Summary- Under limited supervision, the Workday Analytics Analyst collaborates with business leadership to envision and develop long range strategies to support changing business and technical needs. - Is aware of business and technology strategies that affect their domain and are responsible to assess and communicate impacts of changes to the environment. - Must be able to bring together a diverse stakeholder group, drive consensus and create a shared understanding between the customer community and the solution delivery team. - Responsible for/involved in all aspects of the life of a specific system/application. May include: * evaluation of system enhancement requests, requirements development and documentation, testing and implementation; production support/troubleshooting, maintenance of system documentation, training responding to customer concerns and communicating results. - Possesses in-depth knowledge of one or more business capabilities, products and/or system domains. - Utilizing knowledge of the business and the specific application(s), anticipates and proactively identifies system opportunities to support business needs. May specialize in a particular technology or skill. - This job typically acts as a team lead. on complex changes. - Provides direction, coaching and mentoring to project team members.Primary Job Duties & Responsibilities
Utilizes business and system knowledge to support business needs.

Understands the political nature of the organization and works appropriately within it; effectively establishes collaborative relationships and alliances throughout the organization.

Possesses in-depth knowledge of a particular business capability, product and/or system domain.

Understands impacts of changes to current state business process, data, feeds and systems. Identifies potential impacts in other systems domains.

May participate in departmental or divisional planning process. Provides subject matter expertise and capabilities to Business and IT Projects.

Using business acumen, makes recommendations for operational process improvements on projects and/or system enhancements.

Works with stakeholders to prioritize requirements effectively based on business value, risks and constraints.

Develops requirements work plans, identifies task dependencies, develops estimates and determines resource skill requirements; supports risk management and change management activities.

Validates the solution (people, process and technology) meets the business capability, product or system objectives.

Identifies appropriate subject matter experts and stakeholders to participate in requirements sessions.
Documentation and Training:
Maintains documentation of current state systems and processes.

Assures development of training materials and business implementation/transition is completed.
Production support/troubleshooting:
Leads troubleshooting and defect resolution. This includes requesting resources, migration through environments and ticket management.

Proactively communicates status of enhancements, change requests and defects. Responsible for change, defect and enhancement request process and assignment of approved work for team.

Simultaneously supports multiple projects as assigned.

Performs other duties as assigned.
Minimum Qualifications
High school diploma or equivalent required.

Five years of experience supporting business technology systems required.
Education, Work Experience, & Knowledge
Bachelors degree in Business, MIS, or other related field preferred.

Seven years of experience supporting business technology systems preferred.

One year of experience leading technical teams preferred.
Preferred Qualifications:
5+ years' experience working as a Business Analyst supporting HR Systems.

3+ years of functional experience in Workday HR Applications; including experience with Workday configuration and report writing.

Prior experience with Workday PRISM a plus.
Job Specific Technical Skills & Competencies
Business Perspective (Advanced): Uses knowledge of internal and external factors impacting the property casualty industry to make decisions.

Technology (Advanced): Uses, leverages and maintains proficiency with corporate and job specific technology as it evolves (e.g., hardware, software, business unit applications and systems tools).

Analytical Thinking (Advanced): Identifies current or future problems or opportunities, analyzes, synthesize and compares information to understand issues, identifies cause/effect relationships and explores alternative solutions to support sound decision making.

Relationship Management (Advanced): Seeks out, builds, fosters and maintains productive relationships, networks or alliances to meet goals and achieve results.

Communication (Advanced): Demonstrates effective verbal, written, and listening communication skills.

Facilitation (Advanced): Uses and adjusts style and technique to assist group process and understanding.

Teamwork (Advanced): Works together in situations when actions are interdependent and a team is mutually responsible to produce a result.

Conflict Management (Advanced): Brings conflicts into the open and resolves them collaboratively.

Change Management / Resilience (Advanced): Remains energized and focused in the face of ambiguity, change or strenuous demands.

Risk Taking (Intermediate): Identifies, assesses, manages and takes intelligent risks to attain objectives
Employment Practices
Travelers is an equal opportunity employer. We value the unique abilities and talents each individual brings to our organization and recognize that we benefit in numerous ways from our differences.
If you have questions regarding the physical requirements of this role, please send us an email (mailto:TAPHYREQ@travelers.com) so we may assist you.
Travelers reserves the right to fill this position at a level above or below the level included in this posting.
Travelers has 30,000 employees in the United States, Canada, the United Kingdom, Ireland and Brazil. >> Explore life at Travelers (https://careers.travelers.com/life-at-travelers/) .

We have 8 diversity networks, employee-led organizations dedicated to fostering the development and success of our employees. >> Discover diversity and inclusion (https://careers.travelers.com/life-at-travelers/diversity/) .

Employees and their eligible family members – including spouses, domestic partners and children – are eligible for coverage from the first day of employment. >> Explore benefits (https://careers.travelers.com/life-at-travelers/benefits/) .

Travelers has been recognized by organizations such as Forbes, Human Rights Campaign Foundation, and Military Times. >> Read more about recognition (https://careers.travelers.com/life-at-travelers/why-travelers/) .

Our employees are valuable assets to their hometowns, giving more than 100,000 hours of their time toward important causes each year. >> Learn about community involvement (https://careers.travelers.com/life-at-travelers/community-involvement/) .

Imagine other opportunities here (https://careers.travelers.com/) .
Travelers