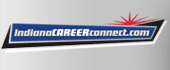 Job Information
AIG

Customer Advocate- Remote

in

Jeffersonville

,

Indiana
Job Description
AIG Warranty delivers a full range of service solutions including warranty management administration, extended service programs, customer service support, service network management, claims processing services, and service contract underwriting.
With over 20 years of experience, we are one of the warranty and service industry's leading providers, which is why many of the world's largest and most respected brands choose us. When retailers or manufacturers want flexible and innovative service solutions that will ensure the focus of building customer retention and customer satisfaction, they turn to us.
Position Overview
Responsible for supporting all methods of customer contact within the prescribed expectations for complex books of business. Individuals in the Customer Advocate position will work in a rapidly growing inbound contact center where our customer service is World Class. No telemarketing or collections are involved. In this role you will help customers with their warranty support issues and be part of a winning team. This is a full time position that is headquartered out of the Jeffersonville, Indiana office, however it is now fully remote, and all of our Customer Advocates are working from home. Equipment and training will be provided. A strong internet connection is required. This role might be days or evenings and require working at least one weekend day (Saturday or Sunday) every week. The schedule is a set schedule- the shift hours and days are the same week after week for convenient and stable scheduling. This is a remote position which may be performed anywhere in the United States except for within the State of Colorado.
Essential Duties and Responsibilities
Answer incoming customer communications from complex books of business, which will involve assessing caller's needs, entitling the call through the use of software, analyzing the situation, and offering accurate solutions.

Respond positively to customer's questions in a timely manner.

Research complex customer questions thoroughly to provide accurate information and solutions.

Provide accurate information to the customer, anticipating future concerns and communicating next steps in the process effectively.

Overcome customer objections via deft communication and de-escalation skills, to solve problems, instill confidence and build client brand-loyalty.

Engage with other areas of the business as needed to meet customer needs.

Act on behalf of the customer's best interest within external and internal teams and operations to ensure the smoothest experience possible for the customer.

Identify process improvement opportunities to ensure smooth operations for internal processes as well as from customers' perspective.

Maintain a positive attitude and support AIG's Commitment to Excellence.

Maintain On-time attendance and schedule adherence.

Maintain meets or exceeds scorecard rating (engagement, productivity and quality goals).

Provide on the job training for new employees.
Essential Knowledge, Skills, and Abilities
Proven interpersonal skills with emphasis on empathy and assurance.

Ability to assess situations and respond appropriately, strong problem-solving skills.

Professional attitude, enthusiastic, and reliable.

Ability to multi-task between multiple phone lines/client programs (assess customer's issue, research, enter notes, and maneuver multiple systems).

Effective written and verbal communication skills.

PC literate (familiar with windows applications).

Needs to be available to work flexible schedule, including nights, weekends and holidays.

Ability to learn quickly and adapt to change.
Beneficial Knowledge, Skills, and Abilities
Prior Claims, Warranty, or Insurance experience is beneficial.

Candidates with prior call center experience will be reviewed with preference.
Education/Experience Requirements
High school diploma or GED required.

Experience in a customer service and/or customer facing position is preferred.

Candidates with experience in providing excellent customer service, moving quickly to keep many projects going at once, and the ability to keep organized records will be competitive for this role.
Additional Requirements
A high-quality internet connection is required for this role, as it works fully remotely. Candidates may be asked to share proof of internet quality/speed prior to an offer of employment being made.
Employment at AIG Warranty
This is a full time position, working 40 hours per week. We primarily have second or mid-shift positions open, and can work around school schedules! This position offers a set schedule, so the same days and times are worked each week, and can be changed from semester-to-semester to accommodate a class schedule.
AIG Warranty offers a first-class benefits package to their employees.
A partial list of benefits include:
Automatic employer contribution into 401k account, with an additional employer match opportunity

Competitive Medical, Dental and Vision insurance plans that start on day one

Opportunity to earn a performance-based annual bonus

A robust amount of Paid Time off- with additional opportunities to take Paid Volunteer Time Off

Tuition reimbursement opportunity after one year of employment
If this position sounds like it could be the right fit for the next step in your career, please apply today.
It has been and will continue to be the policy of American International Group, Inc., its subsidiaries and affiliates to be an Equal Opportunity Employer. We provide equal opportunity to all qualified individuals regardless of race, color, religion, age, gender, gender expression, national origin, veteran status, disability or any other legally protected categories.
At AIG, we believe that diversity and inclusion are critical to our future and our mission – creating a foundation for a creative workplace that leads to innovation, growth, and profitability. Through a wide variety of programs and initiatives, we invest in each employee, seeking to ensure that our people are not only respected as individuals, but also truly valued for their unique perspectives.
To learn more please visit: https://www.aig.com/about-us/diversity-equity-and-inclusion
AIG is committed to working with and providing reasonable accommodations to job applicants and employees with physical or mental disabilities. If you believe you need a reasonable accommodation in order to search for a job opening or to complete any part of the application or hiring process, please send an email to candidatecare@aig.com . Reasonable accommodations will be determined on a case-by-case basis.
Functional Area:
OP - Operations
Estimated Travel Percentage (%):
Relocation Provided:
We're a leading global insurance organization with operations in approximately 80 countries and jurisdictions. We provide a wide range of property casualty insurance, life insurance, retirement solutions, and other financial services to support our clients in business and in life through our General Insurance, Life & Retirement and Investments business units.
What unites us across all of these offerings is our commitment to helping individuals, businesses and communities prepare for and respond to times of uncertainty. Whether serving those facing natural disasters or millions of Americans striving for a financially secure retirement, we have the specialist expertise to help clients better manage risk.
We're also committed to doing the right thing for our people and the communities where we work and live. It's why we seek to offer what matters to our ever-diversifying team - like flexible and creative work environments, professional growth opportunities and forums to advocate for one another and incite change. We encourage employees to give back to the causes they care most about, supporting these efforts through our Volunteer Time Off and Matching Grants Programs.
Join our Talent Network (http://www.aig.com/careers/life-at-aig/join-the-talent-network) . Additional information about AIG can be found at www.aig.com | YouTube (http://www.youtube.com/aig) | Twitter (https://twitter.com/AIGinsurance) | LinkedIn (http://www.linkedin.com/company/aig) . These references with additional information about AIG have been provided as a convenience, and the information contained on such websites is not incorporated by reference into this press release.