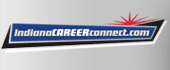 Job Information
Kapsch TrafficCom North America

Customer Support Technical Representative

in

Jeffersonville

,

Indiana
The Role:
Customer Support Technical representatives help customers troubleshoot and resolve mobile customer technology and service issues, including billing, and accounts. The Customer Support Tech representative is also responsible for maintaining records of customer interactions and collaborating with others to improve the company's system requirements. Customer Support Tech Representatives use patience and effective communication skills to uncover customer needs, answer questions, and leave a positive impression on customer interactions.
Responsibilities
Provide daily support via chat, email and phone to users of mobile app technology including answering questions, helping customers understand the service, analyzing problems, and quickly forming solutions to customer satisfaction.

Communicate clearly and effectively with end users, colleagues, and management to quickly resolve issues and ensure customer satisfaction.

Maintain detailed records of daily interactions with customers, reported issues, and completed solutions along with any further actions required of management.

Contribute to the improvement of documentation, such as Standard Operating Procedures and training manuals and troubleshooting procedures.

Collaborate with technical staff and management to establish goals and objectives for service and process improvements.

Create and implement new processes to improve efficiency and customer satisfaction while reducing costs.

Maintaining a positive, empathetic and professional attitude toward customers at all times.

Responding and processing promptly to customer inquiries and requests.

Communicating with customers through various channels.

Acknowledging and resolving customer complaints.

In depth product knowledge so that you can answer questions.

Keeping records of customer interactions, transactions, comments and complaints.

Communicating and coordinating with colleagues as necessary.

Providing feedback on the efficiency of the customer service process.

Ensure customer satisfaction and provide professional customer support
What's in it for you?
Solving complex problems that improve daily the lives of people around the world

Opportunity to work with cutting edge technologies in a high-growth industry

Career growth and stability

Casual work environment with flexible work hours

Full benefits package including paid time off, 401(k) and a no-cost medical insurance option for employee and eligible dependents
What we are looking for:
High school diploma or equivalent

Willingness to learn through on-the-job training

Strong communication skills – verbal and written and ability to remain calm and professional in all circumstances

Strong problem-solving abilities with the ability to quickly identify problems, form solutions, and execute step-by-step troubleshooting procedures

Beginner to Intermediate level knowledge of Microsoft Windows, Microsoft Office Applications, and mobile apps

Attention to detail is essential

Our top Candidates will have:

Associate's degree or higher

Salesforce platform

Prior call center and support of mobile app experience

Bilingual English/Spanish
Kapsch TrafficCom is an equal opportunity employer. All qualified applicants will receive consideration for employment without regard to age, race, creed, color, national origin, ancestry, marital status or sexual orientation, gender identity or expression, disability, nationality or sex. Kapsch TrafficCom is a drug-free workplace.
Kapsch TrafficCom is a provider of intelligent transportation systems in the fields of tolling, traffic management, smart urban mobility, traffic safety and security, and connected vehicles. As a one-stop solutions provider, Kapsch TrafficCom offers end-to-end solutions covering the entire value creation chain of its customers, from components and design to the implementation and operation of systems. The mobility solutions supplied by Kapsch TrafficCom help make road traffic safer and more reliable, efficient, and comfortable in urban areas and on highways alike.
Kapsch TrafficCom is an internationally renowned provider of intelligent transportation systems thanks to the many projects it has brought to successful fruition in more than 50 countries around the globe. As part of the Kapsch Group, Kapsch TrafficCom has subsidiaries and branches in more than 30 countries.